Apply Now!
Dortmund Doubles
The Dortmund Doubles Program brings together American and international exchange students as well as students from Dortmund.
The idea behind is to ease the start into the life in Dortmund for incoming students and to develop a social life. Dortmund Doubles have the opportunity to learn a lot about the American culture and to reflect upon the own culture.

Location & approach
The facilities of TU Dortmund University are spread over two campuses, the larger Campus North and the smaller Campus South. Additionally, some areas of the university are located in the adjacent "Technologiepark".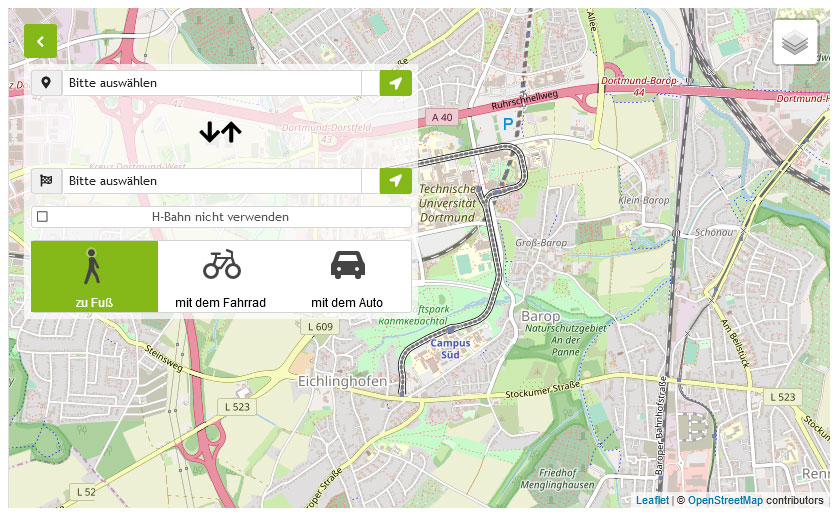 Zum Lageplan