Opportunities for university staff
Be International – In Dortmund and the World
Are you planning to host a guest researcher or would you like to go abroad yourself? Would you like to initiate a new cooperation with a university abroad and have questions about the process?
The International Office offers you support on all your questions. Latest programs and information can be found on these pages. We look forward to hearing from you!
16 travelling staff in the academic year 2018/19 (in Erasmus Staff & Teachers mobility)
117 Participants in PROMOS study trips in 2019
Location & approach
The facilities of TU Dortmund University are spread over two campuses, the larger Campus North and the smaller Campus South. Additionally, some areas of the university are located in the adjacent "Technologiepark".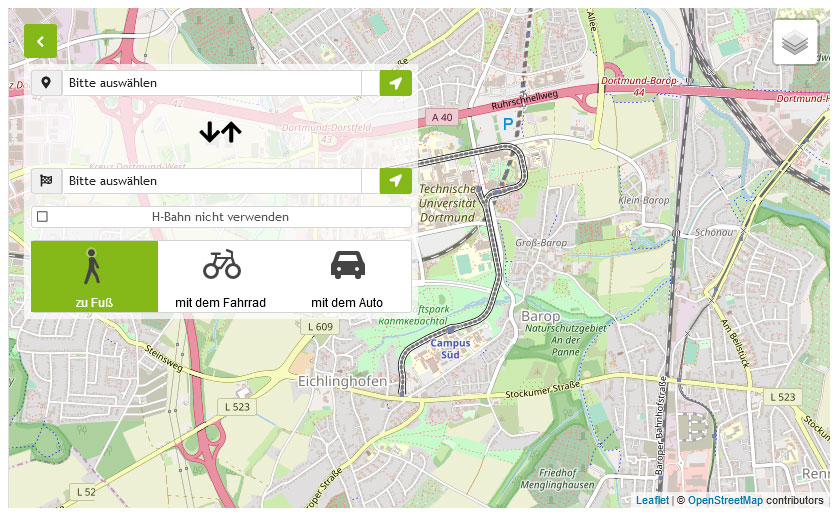 Zum Lageplan