Make no mistakes
The Perfect Application
Not just the work culture changes from country to country - the application culture changes as well. Inform yourself beforehand about the norms and expectations so that you do not make any mistakes in the application.
Companies expect so much more from graduates these days - it's no longer enough to "just" have good grades. Get prepared now for the international demands in your future career and take advantage of the free workshops and advising opportunities offered by the Career Service from TU Dortmund University's stellenwerk.
stellenwerk's Career Service
Country-specific Tips and Templates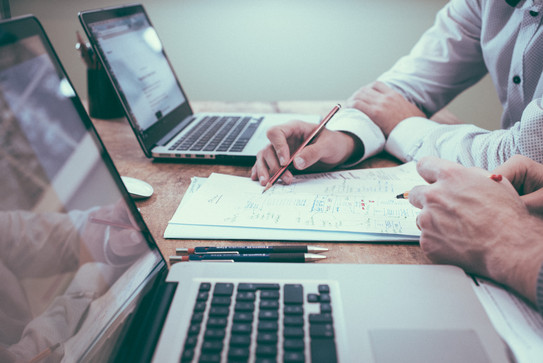 In addition to the links below, you can also find country-specific information, experience reports and application tips on the websites of placement companies or internship and job databases. The website Sprachportal bab.la offers free tips, for example a collection of phrases that are helpful for writing an application for several European and non-European countries.
Especially in English-speaking countries the universities often have career centers with extensive online resources. Use these pages to find more information about the UK, North America and Australia/New Zealand.
Contact
E-mail Inquiries
General inquiries: going-abroad @tu-dortmund.de
Erasmus+ study abroad: erasmus-outgoings @tu-dortmund.de
Office Hours
(Only) Erasmus+ Study Abroad:
Office hours via telephone/zoom Hella Koschinski: by prior arrangement
Tel.: 0231 755-6247
Office hours in presence: only with appointment
Tue 9:00-12:00
General Inquiries - Outgoings (Studies/Internships/Short Programs):
Office hours via telephone/Zoom: without appointment, open
Tel.: 0231 755-4728
(Wednesdays and Thursdays in the morning)
Office hours in presence: only with appointment
New appointments will be released 14 days in advance.