Certificate "Studium International"
If you are committed to international activities alongside your studies and work on your relevant skills, for example by attending language courses, completing internships abroad or getting involved in integration projects on campus, you can illustrate this commitment in a bundled form with the certificate "Studium International".
There is a wide range of opportunities at TU Dortmund University to get involved internationally - both in terms of stays abroad and extracurricular activities with an international focus. Students who do not spend time abroad during their studies can also receive the certificate as part of "Internationalization at home". Those who have already been abroad can also make use of their experience and, for example, mentor students from their former host countries in sponsorship programs and thus share and pass on their positive experience. There are numerous creative opportunities for international engagement on and off campus and along the way you get to know a lot of people, experience exciting things and simply have fun!
This extracurricular commitment enables you to make your personal extra mark on applications and, by means of the bundled presentation, lets you clearly show in which areas you have already been active at the university and abroad. Furthermore, you will actively participate in the internationalization process at TU Dortmund University and acquire important key competences.
Structure of the Certificate
International activities are manifold - therefore the certificate offers a high degree of flexibility. At the same time, the activities are divided into different modules to ensure comparability. Activities from at least two of the three modules must meet the respective minimum requirements. The individual modules relate to international experience, foreign language skills and volunteer work with an international dimension.

Participation in a workshop on the topic of "Intercultural Competence" is obligatory for all those who wish to acquire the certificate. The International Office offers such workshops, but you can also get recognition for your participation in a training course of another provider if the content is comparable (please contact Ms. Julia Pehle to inquire about the possibilities of acknowledgement).

Linda, 27
Applied Literary and Cultural Studies
"The course concisely and interestingly summarizes the most important stereotypes and cultural theories and gives worth knowing and useful tips for one's own reflection on intercultural competences (translated testimonial)"

"...it was interesting to gain theoretical insights into culture, but also to reflect on aspects that one has already encountered in practice (translated testimonial)."
Location & approach
The facilities of TU Dortmund University are spread over two campuses, the larger Campus North and the smaller Campus South. Additionally, some areas of the university are located in the adjacent "Technologiepark".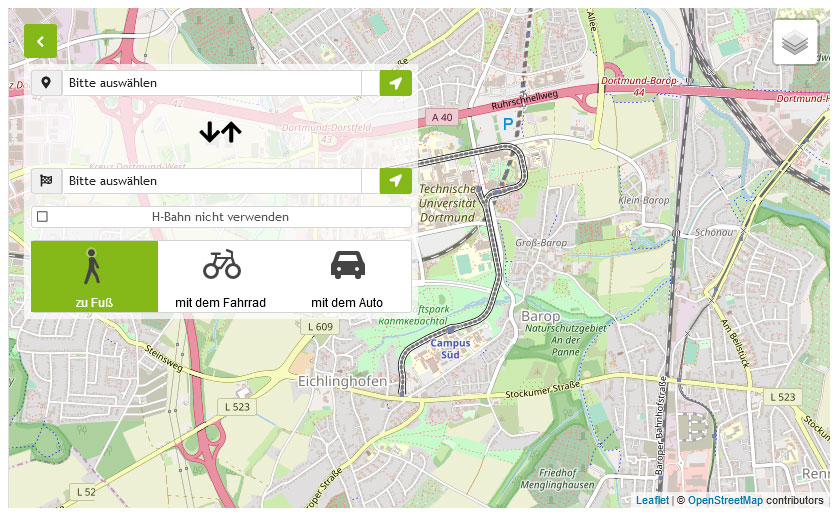 Zum Lageplan