Language
Foreign Language Courses for TU Dortmund University Staff
The Center for Higher Education (zhb) offers TU Dortmund University Staff the opportunity to participate in language courses at different levels and with different content focuses. The following languages are offered: German as a second language, French, Spanish and English.
Further information about the course offerings is available on the website of the Center for Higher Education.
Contact person at the Center for Higher Education
Location & approach
The facilities of TU Dortmund University are spread over two campuses, the larger Campus North and the smaller Campus South. Additionally, some areas of the university are located in the adjacent "Technologiepark".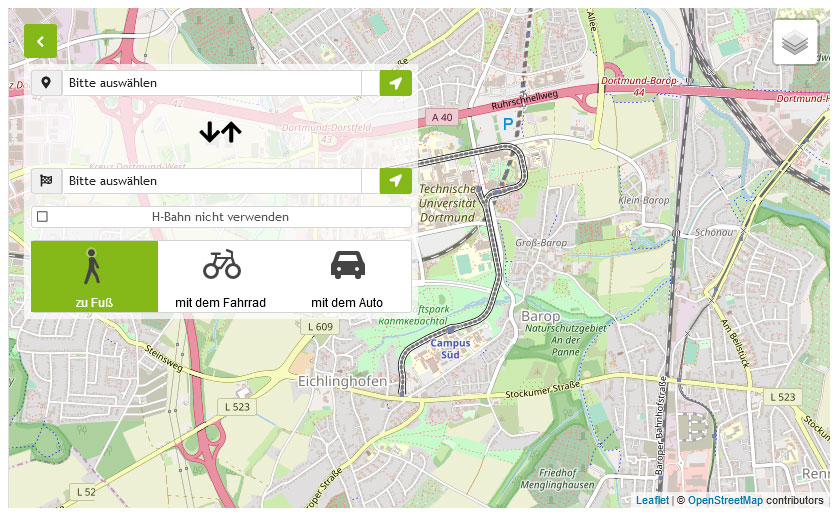 Zum Lageplan