Registration for the Workshop "Intercultural Competence"
This registration form is currently only provided in German.
Please note that the language of this workshop is German, as well. If you are interested in English taught workshops on intercultural competence, please contact Julia Pehle directly.
Location & approach
The facilities of TU Dortmund University are spread over two campuses, the larger Campus North and the smaller Campus South. Additionally, some areas of the university are located in the adjacent "Technologiepark".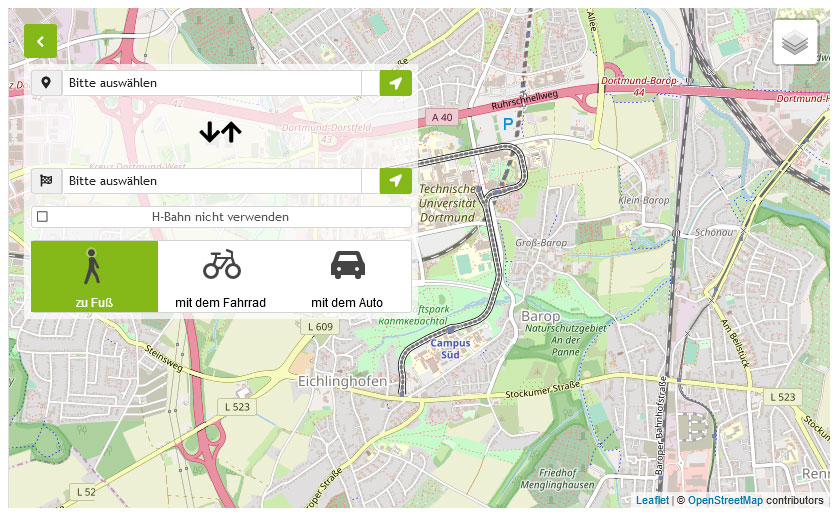 Zum Lageplan