Global networks
International University Partnerships
TU Dortmund University cooperates with universities around the world. These international partnerships include:
Joint research projects
Knowledge transfer in research and teaching
Exchange programs for students and/or researchers
What international agreements exist in my department? And is there a student exchange agreement with a university in Mexico? In the overview of all department cooperations and student exchange agreements you will find information about existing international cooperations on departmental level as well as about the different student exchange agreements of TU Dortmund University.
An overview of Erasmus partner universities (mobility with program countries) can be found on the Erasmus Outgoings pages of TU Dortmund University.
© Lea Thomas​/​TU Dortmund
For inquiries about cooperations with Asia and Central and South America, please contact Mrs. Artmann.
For inquiries about cooperations with North America, Europe, Africa and Oceania, please contact Mrs. Biewener.
Location & approach
The facilities of TU Dortmund University are spread over two campuses, the larger Campus North and the smaller Campus South. Additionally, some areas of the university are located in the adjacent "Technologiepark".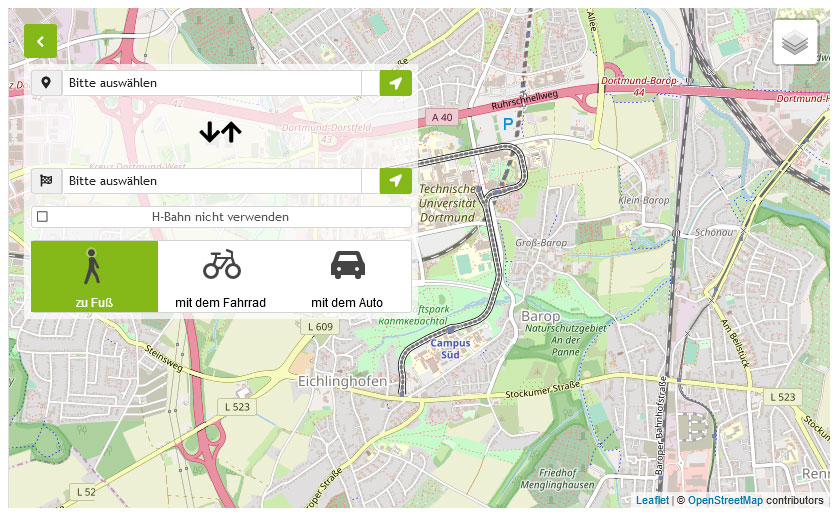 Zum Lageplan