The International Office
Profile
The International Office is responsible for managing the university's in­ter­na­tio­nal contacts.
Currently over 4.000 in­ter­na­tio­nal students from more than 100 different nations are enrolled at TU Dort­mund University, and a growing number of students from Dort­mund go abroad in order to study or complete a period of practical training.
Our duties include advising and counseling guest researchers and lecturers and in­ter­na­tio­nal students who plan to conduct their studies or research in Dort­mund as well as advising TU Dort­mund students who would like to conduct a part of their studies or an internship abroad. TU Dort­mund faculty members can also get an overview of the university's partnerships.
TU Dort­mund University places great importance on its internationalization, which can be seen in the numerous in­ter­na­tio­nal events organized by the International Office.
Should you have any questions about one of our fields of work or want to give us a feedback about our online presence, please contact one of our team members.

Location & approach
The facilities of TU Dort­mund University are spread over two campuses, the larger Campus North and the smaller Campus South. Additionally, some areas of the university are located in the adjacent "Technologiepark".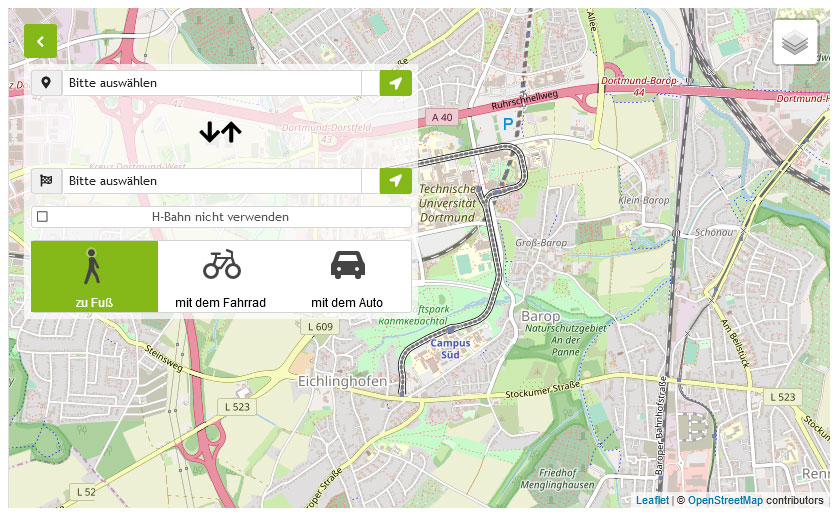 Zum Lageplan