Travel Grant for Overseas Internships
PROMOS Scholarship
TU Dort­mund University offers the PROMOS scholarship program, funded by the DAAD and BMBF, for various stays abroad.
Travel grants can be awarded for internships with a duration of at least six weeks. You will typically need to find the internship on your own, but the International Office does offer support during the search for a host company.
© [Translate to English:] Laura Hope​/​TU Dortmund
Location & approach
The facilities of TU Dortmund University are spread over two campuses, the larger Campus North and the smaller Campus South. Additionally, some areas of the university are located in the adjacent "Technologiepark".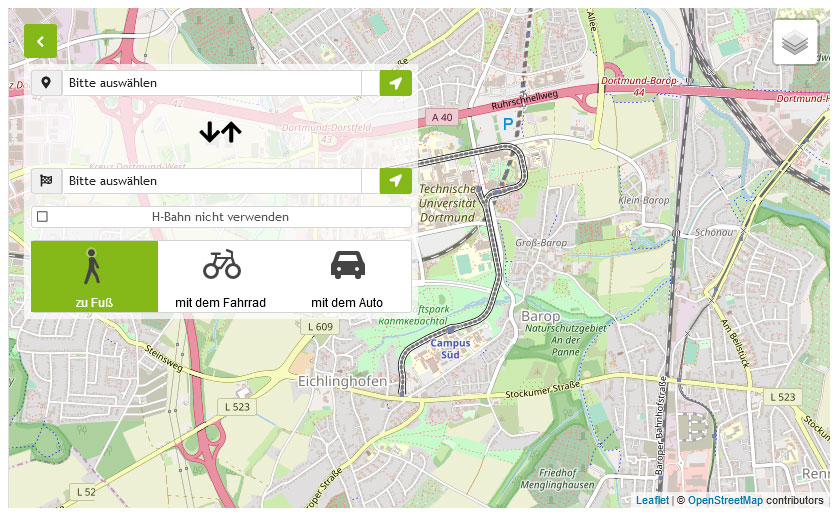 Zum Lageplan