Additional Funding for Special Situations
Equal Opportunities for International Mobility
The opportunity to go abroad during one's studies needs to be available for all students! Are you in a challenging situation? With the additional funding through the Erasmus+ or PROMOS scholarship programs and the various counseling services in and outside of TU Dortmund University, planning and carrying out your stay abroad can be much easier.
Read report on TU Dortmund University's initiatives to strive for equal opportunities in Erasmus+ mobilities in the DAAD Euroletter (12/2022)!
Other target groups are also supported by programs from external foundations. Some of these - mainly short programs - can be found here.
Location & approach
The facilities of TU Dortmund University are spread over two campuses, the larger Campus North and the smaller Campus South. Additionally, some areas of the university are located in the adjacent "Technologiepark".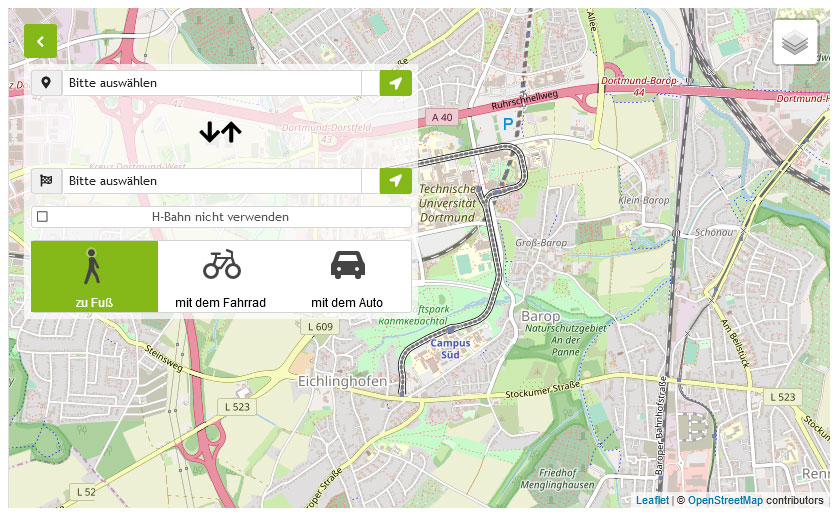 Zum Lageplan