Work­shop for International Students
The Perfect Business Appearance
Manners and behavior, outer appearance and looks, the talking - all of this has to do with style and etiquette and is also of great importance in everyday business life.
In this workshop by Marianne Montag you will learn more about current standards in the German business world. You will learn how to interpret different behavior patterns in business life and how to apply the most important rules, thus becoming more successful in your dealings with colleagues and superiors.
This includes questions like: What is it that belongs to a greeting? Who is to be greeted first, what needs to be regarded? How important is punctuality when I am invited to a job interview? Which kind of behavior at the job interview will give me advantages? These and other subtleties and details can make a decisive difference in selection procedures. You will also have ample opportunity to ask your questions and bring in your own experience from internships and job interviews.
The next workshop will take place
on Monday, 24 October 2022 at 2 p.m.
in the event hall of the IBZ.
Register now! We are looking forward to an interesting discussion.
This workshop is made possible with the support of the IHK zu Dortmund.
Location & approach
The facilities of TU Dortmund University are spread over two campuses, the larger Campus North and the smaller Campus South. Additionally, some areas of the university are located in the adjacent "Technologiepark".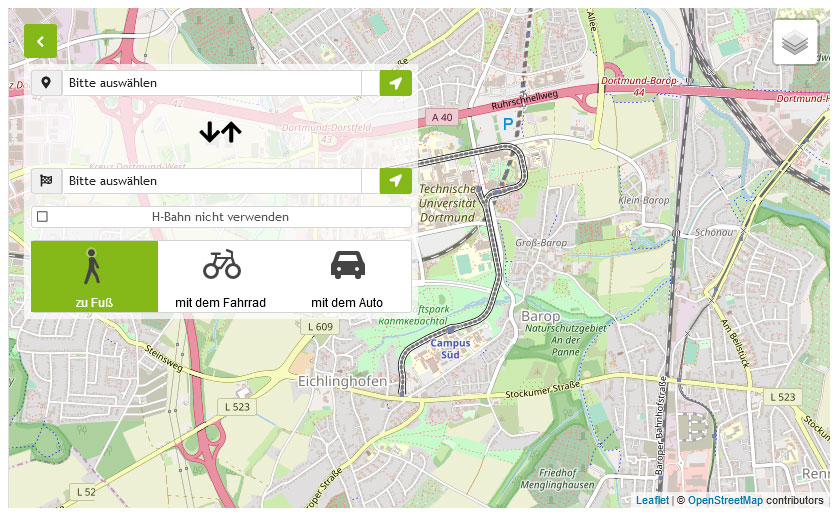 Zum Lageplan