Discover the world!
Study Abroad Storytellers
Follow TU Dortmund University's students on their adventures abroad: They are studying abroad within the framework of the Overseas Exchange Program and with a PROMOS scholarship from the DAAD and BMBF and regularly share their experiences with us (in German).
Read more here and apply for a spot in the Overseas Exchange Program by 30 October!

© Lisa S.​/​Private
Lisa, University of Victoria (Canada)

© Okan A.​/​Private
Okan, Tohoku University (Japan)

© Matthias G.​/​Private
Matthias, Tokyo International University (Japan)
Winter Semester 2020/2021

© Waheb F.​/​Private
Waheb, National Taiwan University (Taiwan)

© Sabrina F.​/​Privat
Sabrina, University of Newcastle (Australia)

© Marvin E.​/​Privat
Marvin, Nanzan University (Japan)

© Lydia M.​/​Privat
Lydia, Northern Arizona University (USA)

© Maren T.​/​Privat
Maren, Nebraska Wesleyan University (USA)
Winter Semester 2019/2020

© Florian K.​/​Privat
Florian, ITESM Monterrey (Mexico)

© Klara L.​/​Privat
Klara, CSU Bakersfield (USA)

© Daniel W.​/​Privat
Daniel, Michigan Tech (USA)

© Pauline F.​/​Privat
Pauline, University of Virginia at Wise (USA)

© Willi B.​/​Privat
Willi, Northern Arizona University (USA)

© Samira E.​/​Privat
Samira, University of Iowa (USA)
Location & approach
The facilities of TU Dortmund University are spread over two campuses, the larger Campus North and the smaller Campus South. Additionally, some areas of the university are located in the adjacent "Technologiepark".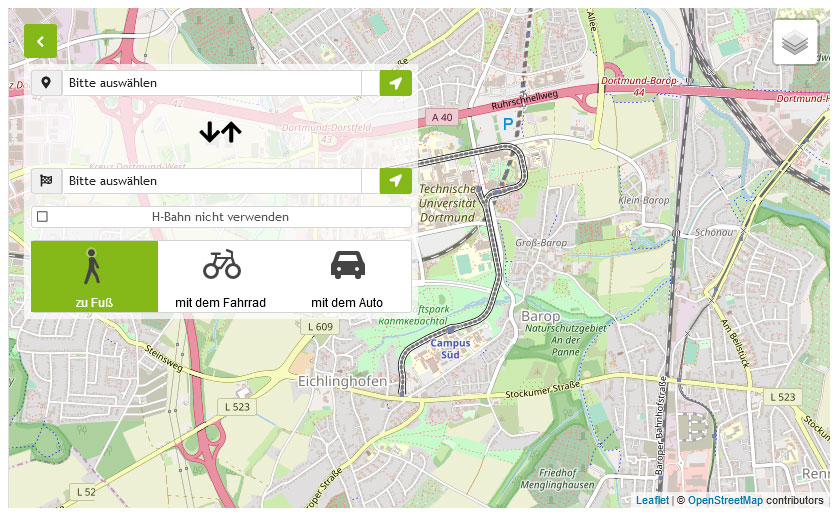 Zum Lageplan