Discover the world!
Study Abroad Storytellers
Winter Semester 2022/2023

© Jessica S.​/​ Private
Jessica, Appalachian State Uni­ver­sity (USA)

© Niclas L.​/​ Private
Niclas, Butler Uni­ver­sity (USA)

© Sabrina F.​/​ Private
Sabrina, Uni­ver­sity of Montana (USA)

© Ina-Marie E​/​Private
Ina-Marie, Sookmyung Women's Uni­ver­sity (Südkorea)

© Okan A.​/​Private
Okan, Tohoku University (Japan)
Winter Semester 2021/2022
Winter Semester 2020/2021
Winter Semester 2019/2020
Location & approach
The facilities of TU Dortmund University are spread over two campuses, the larger Campus North and the smaller Campus South. Additionally, some areas of the university are located in the adjacent "Technologiepark".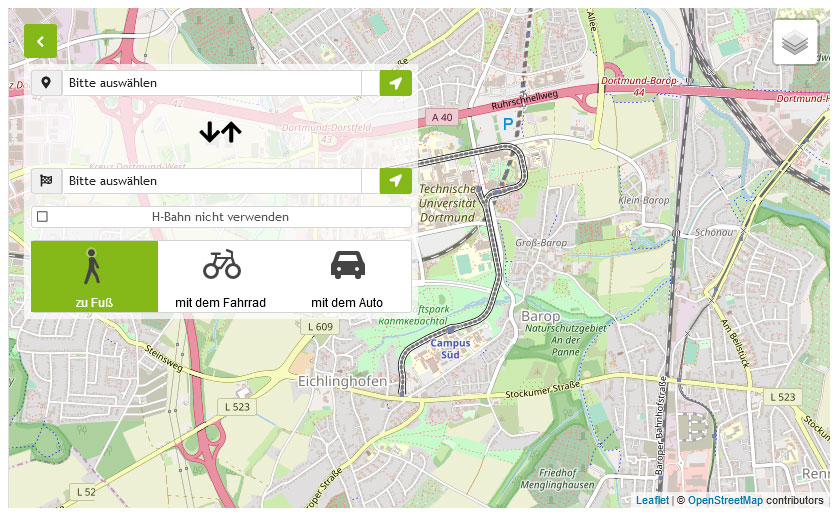 Zum Lageplan