Martin Schmeißer Foundation
Martin Schmeißer Foundation
The Martin Schmeißer Foundation, founded in 1993 on the initiative of the City of Dortmund and further donors from Dortmund's business community, is a foundation for the promotion of international scientific relations at TU Dortmund University.
The purpose of the foundation is to be realized by the promotion and support of:
international research networks including public relations in the university context;
study and research projects with international orientation and relevance;
international guests, researchers and students of TU Dortmund University;
members and affiliates of TU Dortmund University who are studying abroad as part of a research project or implementing research either abroad or with international orientation.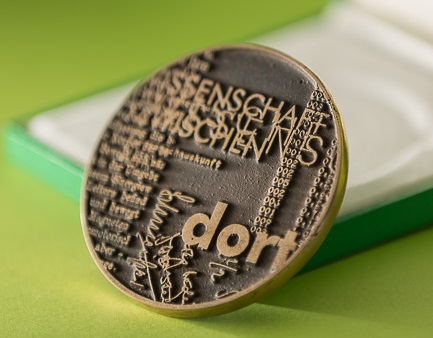 The Martin Schmeißer Foundation currently offers the following support programs, promoting the internationalization of TU Dortmund University:
Scholarships for short-term stays abroad for German and international students to write their final thesis (Bachelor and Master)
Prerequisite: The thesis requires a stay abroad of at least two months. The total funding is limited to a maximum of 1,500 EUR. Double funding (funding through multiple grants from various donors) is not permitted.
Application deadline: 15 February and 15 September 2023
Documents to be submitted:
Interested students can submit their applications to the foundation until 15 February, respectively 15 September. This includes:
a description of the project (a maximum of three pages) with reasons for the stay abroad, specification of the location and the period of stay, the topic of the thesis and an overview of the estimated costs (please note that the cost of living is not included);
an endorsement of the supervising professor with a confirmation that the research project requires a stay abroad;
a declaration of the host university or receiving institution that scholarship holders can do academic work on their premises;
curriculum vitae/résumé, school leaving certificate and transcript of records of the previous academic achievements.
The Martin Schmeißer Medal is awarded to Master graduates who have successfully completed their studies at TU Dortmund University in the winter semester 2022/2023 or the summer semester 2023. The medal is awarded for outstanding final master theses with an international orientation and is endowed with prize money of up to 2,000 EUR. Preferably, these should be theses that were written in the context of an international research cooperation with TU Dortmund University and were associated with a stay abroad. The deans of the according departments and the heads of central academic units can submit their proposals until 15 September 2023 to the International Office. Please consider especially international students as potentially suitable candidates for this prize.
Please include the following documents in the proposals:
a review of the supervising professor describing the scientific work, explaining the international relevance and assessing the scientific performance;
a curriculum vitae of the candidate, showing the successful conduct of his/her studies;
a PDF file of the final thesis and a summary of the thesis including its grading.