Monthly Stipend for European Internships
Erasmus Scholarship
The Erasmus program also awards scholarships of up to 555 EUR/month for internships of at least two months in European countries and is the simplest way to fund an internship in Europe. You normally will have to find your internship position on your own, however the International Office offers assistance during the search for a position.
Virtual Internships
Internships in 2021 may start remotely if the pandemic hinders a start in the host country. Turn in your Erasmus application before the start of the virtual internship in order to receive a stipend of up to 18.50 EUR per day, should you be able to resume the internship in the host country (incl. quarantine).
Further information is available in our FAQs. Please also read the DAAD's FAQs about Covid-19 (in German).
© Referat Internationales​/​TU Dortmund
Location & approach
The facilities of TU Dortmund University are spread over two campuses, the larger Campus North and the smaller Campus South. Additionally, some areas of the university are located in the adjacent "Technologiepark".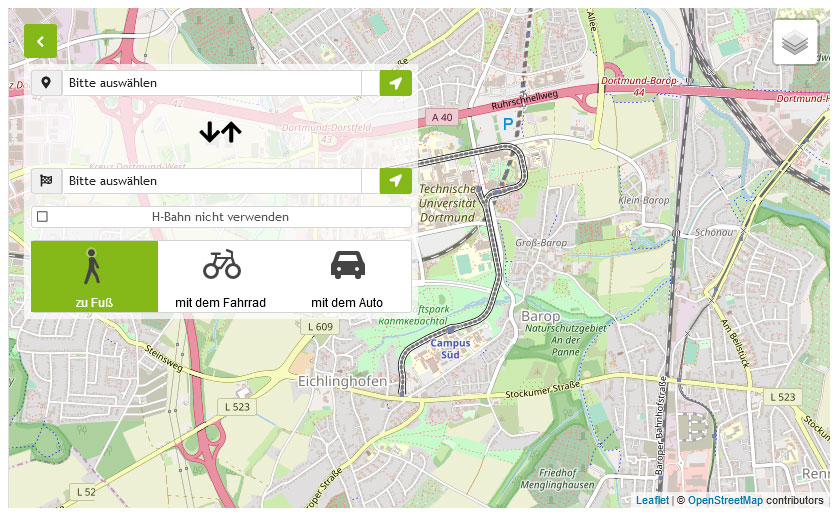 Zum Lageplan