Stays Abroad in Erasmus+ Partner Countries
Erasmus+ International Mobility
Within the Erasmus+ program (KA131 international), TU Dortmund University students and staff can receive Erasmus+ funding under certain conditions to all Erasmus+ partner countries in the world (world regions 1-14).
The so-called "International Mobility" or "KA131 international" in the Erasmus+ program for the first time gives TU Dortmund University the possibility to award individual scholarships to students and teachers if they carry out a mobility abroad in partner countries.
Initially, these individual grants can only be awarded if students and teaching staff go abroad via Erasmus+ Inter-Institutional Agreements (IIA) with Great Britain or via corresponding department-wide cooperations for which an application has been submitted to the International Office in advance.
All information about this new possibility is summarized under the following points.
Location & approach
The facilities of TU Dortmund University are spread over two campuses, the larger Campus North and the smaller Campus South. Additionally, some areas of the university are located in the adjacent "Technologiepark".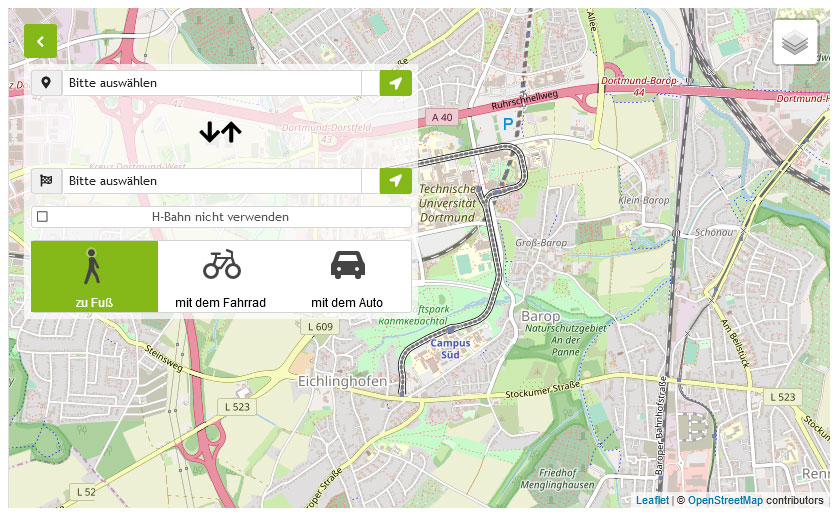 Zum Lageplan