Environmentally Friendly Organization of Your Stay
Your stay abroad at TU Dortmund University will enable you to gain new professional and personal perspectives and a better understanding of other people and cultures. However, you will also leave an ecological footprint with the related travel. We would like to sensitize you to this and show you how you can plan and carry out your stay abroad with as few CO2 emissions as possible.
Tips for Sustainable Travel
There are many ways to make your stay abroad at TU Dortmund sustainable, resource-saving and climate-friendly. Use these tips when planning your stay abroad!
Depending on the distance of your departure country, the location and transport connections of the city of Dortmund allow you to choose environmentally friendly transport for your entire journey or at least for parts of it. Dortmund's main train station is one of the busiest long-distance train stations of Deutsche Bahn and has a bus station, the ZOB Dortmund, which is served by various private bus companies. Therefore, when planning your trip, you should always check whether you can use the train or bus for your entire journey or at least choose these forms of transport for parts of your journey, for example, if you are traveling via a German or nearby European airport (such as Amsterdam). This way, not only can flights be avoided, but you get to see more of Germany or Europe already during your arrival.
Travel with less luggage and take only as much as you really need.
Compensate for CO2 emissions generated and support climate protection projects.
Print out travel documents only if absolutely necessary. Digital documents are usually sufficient.
The student-led initiative Erasmus by Train e.V. has tips and aims to link Erasmus+ and Interrail for a more sustainable and united Europe.
If traveling by car, form a carpool.
(Rental) Bicycle: The bicycle is not only suitable for everyday trips, but also for tourist explorations (e.g. via the Ruhr Valley Cycle Path "Ruhrtalradweg", website only in German). Thanks to the cooperation of TU Dortmund University with metropolradruhr, students can rent metropolradruhr bikes for free for the first 60 minutes. Stations (like on campus) are visible in the app. TU Dortmund also supports cycling mobility on campus and provides helpful hints, especially if you will own a bike during your stay.
Regional public transport: Dortmund and the surrounding area have a lot to offer that you can explore during your stay. With the semester ticket, you can use public transportation (except high-speed trains) free of charge throughout North Rhine-Westphalia for this purpose. The DB App is particularly helpful for this, where you can limit your selection to local transport in the settings and get the fastest travel routes by local transport from any address at any time of day.
Long-distance trains and buses: All German, but also many European destinations (such as Amsterdam, Brussels, Paris, Prague, Vienna or Copenhagen) can be reached very well from Dortmund Central Station with high-speed trains as well as long-distance trains (such as the Thalys, which travels to Paris and Brussels, among other places) and buses in an environmentally friendly way thanks to the location and connections of the city of Dortmund. Dortmund Central Station is one of the busiest long-distance train stations of Deutsche Bahn and has a bus station, the ZOB Dortmund, which is served by various private bus companies. This makes it easy to travel to other cities throughout Germany and Europe with Deutsche Bahn, with the group rates "Super-Sparpreis" and "Gruppen-Super-Sparpreis" being particularly favorable. If you make several trips by train, a Bahncard can also be worthwhile, with which you get a 25% or 50% discount. A special offer is, for example, the Interrail Pass, which is also available for selected countries.
Tips for a sustainable everyday life
On the campus of TU Dortmund University as well as in Dortmund there are many possibilities to organize your everyday life in a sustainable way. In the following, we would like to give you some tips and suggestions for this.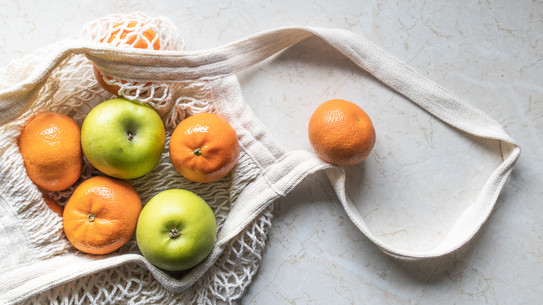 Shopping: For both the purchase of sustainably produced food and clothing, Dortmund offers a selection of different stores, especially in the districts "Kreuzstraßenviertel" and "Kaiserstraßenviertel". In these, but also in regular supermarkets, you rarely get plastic bags, which have to be paid for just as you do for paper bags. It is best to use a bag you have brought with you to transport your purchases - e.g. the TU bag you have been given.
Getting around: In the center of Dortmund, much is within walking distance, which also allows you to get a more intensive impression of the city. In addition, as a student you can borrow the metropolrad bicycles free of charge for the first 60 minutes or use the public transport free of charge with your semester ticket (see also above under "Travel during your stay)".
Waste disposal: In general, you should take care to produce as little waste as possible and, for example, select your food purchases according to its packaging. Even away from "Unverpacktläden" (supermarkets, that sell their goods unpacked) you usually have a choice of more or less packaged food. For the waste on the road or at home, there are sufficient disposal options for disposal. On the road, there are usually trash cans within a few meters apart. Waste is separated at home in three or four different colored garbage cans: the yellow garbage can (for plastic waste), the blue garbage can (for waste paper), the black garbage can (for residual waste) and, in some cases, the brown garbage can (for organic waste). With the appropriate separation of waste you support the recycling processes.
Contact
Exchange Students (Worldwide | ISEP | USA Program)