Prize for for highly qualified young academics
Rudolf Chau­doire Prize
Rudolf Chaudoire was an entrepreneur and industrialist from the Ruhr area who was especially committed to supporting young people's vocational education. Named after him, the Rudolf Chaudoire Foundation was established by testamentary decree to support young academics and their research. Since 1995, the Rudolf Chaudoire Prize is awarded to exceptional academics at TU Dortmund University.

Call 2021
In 2021, the Rudolf ChaudoirePrize of €5.000 will be granted again. The prize is intended to support research stays for highly qualified young academics of TU Dortmund University, typically with a doctoral degree, at a university or research facility abroad. The total costs of the research stay should exceed €5.000 and the doctoral degree should have been awarded to the according researcher less than five years ago.

Rudolf Chaudoire Prize 2020
In 2020, Dr.-Ing. Tobias Kaiser from the Department of Mechanical Engineering has been awarded with the Rudolf Chaudoire Prize.
Due to the COVID-19 pandemic, the award ceremony could not be held as usual in a festive atmosphere.
Location & approach
The facilities of TU Dortmund University are spread over two campuses, the larger Campus North and the smaller Campus South. Additionally, some areas of the university are located in the adjacent "Technologiepark".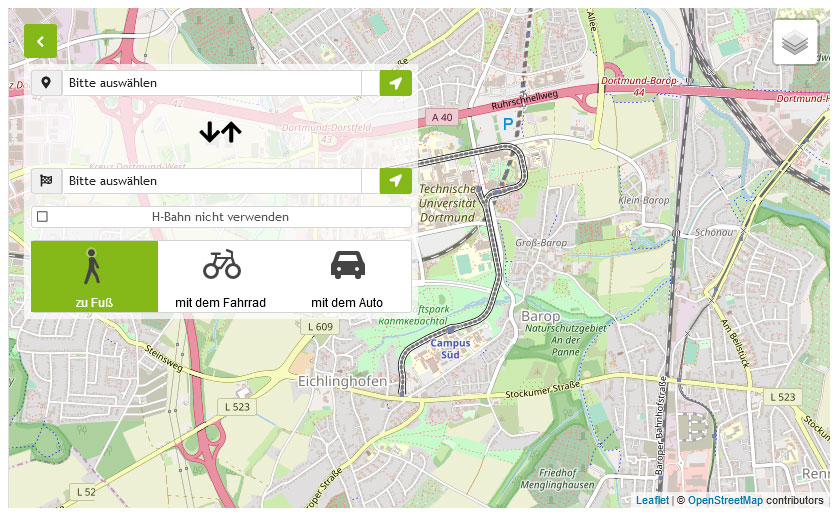 Zum Lageplan