Award for a research stay abroad
Rudolf Chau­doire Prize
Rudolf Chaudoire was an entrepreneur and industrialist from the Ruhr area who was especially committed to supporting young people's vocational education. Named after him, the Rudolf Chaudoire Foundation was established by testamentary decree to support young academics and their research. Since 1995, the Rudolf Chaudoire Prize is awarded to exceptional academics at TU Dortmund University.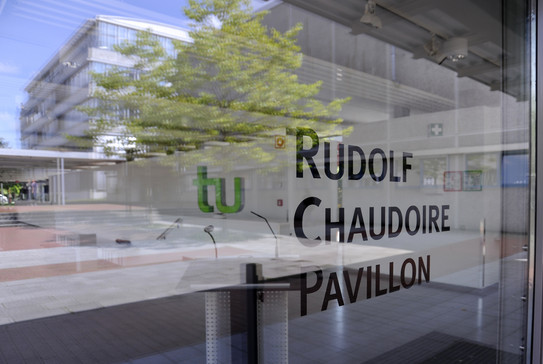 Call for Proposals
We are pleased to announce, that the Rudolf-Chaudoire Prize will be awarded in 2023.
The Rudolf Chaudoire Prize is intended to support research stays for highly qualified young academics of TU Dortmund University, typically with a doctoral degree, at a university or research facility abroad. The dissertation should not be completed more than five years ago. The total costs for the research stay have to exceed € 5,000.
Deadline
Proposals could be submitted by the deans of the departments and the directors of the central scientific institutions until 30 April 2023.
The following documents have to be submitted:
a nomination letter by the department or central scientific institution,
a brief description of the academic project, information concerning the destination, date and duration of the research stay,
a budget plan for the research stay,
information on the academic career and profile of the nominated researcher,
a publication list,
a copy of the candidate's dissertation as well as copies of relevant diplomas/certificates.
A committee consisting of the Vice-President Research, Prof. Nele McElvany, and Dr. Gert Fischer, Executive Board Member of the Rudolf Chaudoire foundation, decides on the award of the prize.
Rudolf Chaudoire Prize 2022
In 2022, Dr. Miriam Schad from the Department of Social Sciences and Dr. Christoph Lohmann from the Department of Mathematics have been awarded the Rudolf Chaudoire Prize as outstanding young academics at TU Dortmund University. The prize money of 5,000 euros will allow Dr. Miriam Schad to spend a research stay at the University of Lisbon, Portugal and the University of Seville, Spain. Dr. Chrisoph Lohmann will finance a research stay with the prize money at the Lawrence Livermore National Laboratory in California, USA.