International Cooperation
TU Dortmund University worldwide
TU Dortmund University cooperates with universities all over the world. The aim is to promote the internationalization of TU Dortmund University and to further strengthen the cooperation with international educational institutions.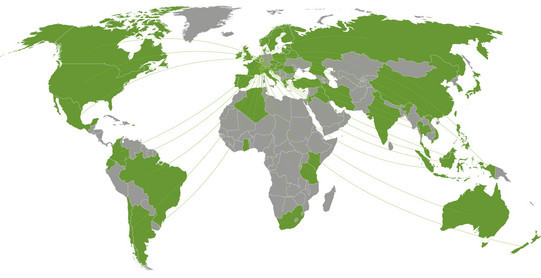 Which international cooperation already exist at TU Dortmund University? What forms of cooperation agreements can be concluded? And what elements are important for the conclusion of bilateral agreements?
In the section international cooperation, you will find further information on existing cooperation as well as on the development of future cooperation with international partners.