Award for a research stay abroad
Rudolf Chau­doire Prize
Rudolf Chaudoire was an entrepreneur and industrialist from the Ruhr area who was especially committed to supporting young people's vocational education. Named after him, the Rudolf Chaudoire Foundation was established by testamentary decree to support young academics and their research. Since 1995, the Rudolf Chaudoire Prize is awarded to exceptional academics at TU Dortmund University.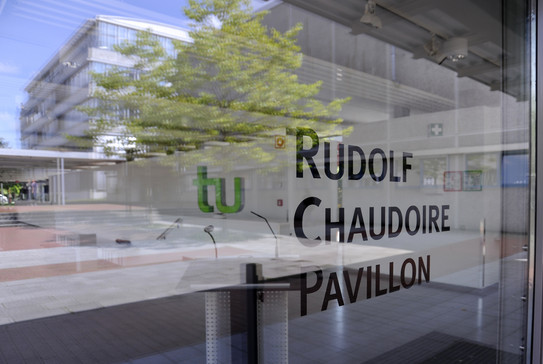 Rudolf Chaudoire-Prize 2023
The Rudolf Chaudoire Prize is intended to support research stays for highly qualified young academics of TU Dortmund University, typically with a doctoral degree, at a university or research facility abroad. The dissertation should not be completed more than five years ago. The total costs for the research stay have to exceed € 5,000.
The deadline ended on 30 April 2023. Currently no proposals can be submitted. You will receive information about the next call for proposals on this website.
Rudolf Chaudoire Prize 2023
Dr. Shari Meichsner from the Department of Chemistry and Chemical Biology and Dr. Simon Wimmer from the Department of Humanities and Theology have been awarded the Rudolf Chaudoire Prize 2023 in recognition of their outstanding research. TU Dortmund University honored the two postdocs on 22 November during a ceremonial award presentation. With the prize money of 5,000 euros each, Dr. Shari Meichsner has already funded a research stay in Sweden. Dr. Simon Wimmer will conduct his research stay next year in the UK and the USA.