Come2Campus
Information for Buddies
In order to make it easier for new international students to start their studies and everyday life in Dortmund, the International Office organizes the welcome event Come2Campus every year at the beginning of the winter semester.
A very important part of Come2Campus is the integrated Buddy Program during the Come2Campus orientation days on 26 and 27 September 2023.
It is a welcome event which aims to offer informal and friendly support for all new international students to settle down into study and life in Dortmund with the help of other TU Dortmund University students.
Note: The target group is not the exchange students (e.g. participants of the ERASMUS+ program), but new international students spending their whole studies at TU Dortmund University.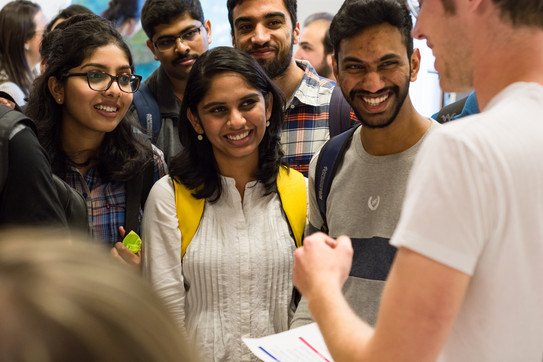 Contact
If you have any questions, please do not hesitate to contact the Social Counseling Service for International Students.
We are looking forward to assisting you!