Come2Campus
Information for Buddies
In order to make it easier for new in­ter­na­tio­nal students to start their studies and everyday life in Dort­mund, the International Office organizes the welcome event Come2Campus every year at the beginning of the winter semester.
A very important part of Come2Campus is the integrated Buddy Program during the Come2Campus orientation days: It is a welcome event which aims to offer informal and friendly support for all new in­ter­na­tio­nal students to settle down into study and life in Dort­mund with the help of other TU Dort­mund University students.
Note: The targetgroup is not the exchange students (e.g. participants of the ERASMUS+ program), but new in­ter­na­tio­nal students spending their whole studies at TU Dort­mund University.

Location & approach
The facilities of TU Dort­mund University are spread over two campuses, the larger Campus North and the smaller Campus South. Additionally, some areas of the university are located in the adjacent "Technologiepark".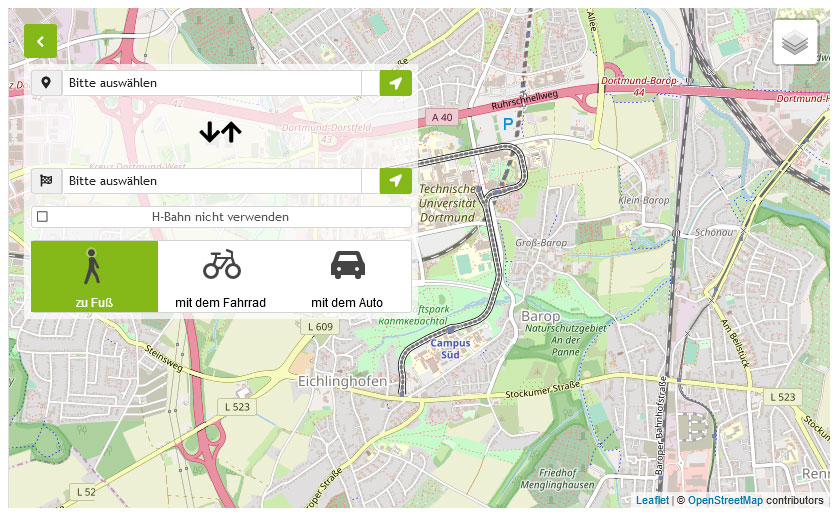 Zum Lageplan