Combination: Short Physical Group Mobility and Virtual Phase
Blended Intensive Programs (BIP)
The Blended Intensive Programs (BIP) make up a new component of the Erasmus+ program generation 2021-2027. They are designed to promote the use of innovative learning and teaching methods and to take advantage of the opportunities for online collaboration. A BIP involves the mobility of a group.
In the BIPs, students and teaching staff can participate in a short physical group mobility (5-30 days) combined with a virtual phase at an Erasmus+ partner university. A BIP requires at least 3 higher education institutions participating in the Erasmus+ program, from 3 different program countries and at least 15 mobile participants, and each should be able to achieve a minimum of 3 ECTS.
The intention to participate in a BIP abroad or to host a BIP in Dortmund must be registered in the International Office by 31 March of each year for the following academic year.
Location & approach
The facilities of TU Dortmund University are spread over two campuses, the larger Campus North and the smaller Campus South. Additionally, some areas of the university are located in the adjacent "Technologiepark".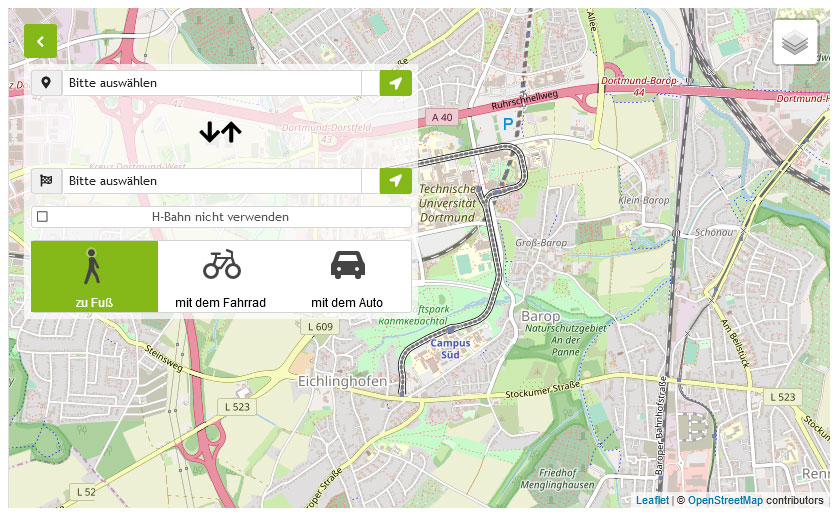 Zum Lageplan