Having fun helping
Buddy Programs
Intergenerational and cross-cultural mentoring projects, support for international students, and buddy programs offer you a wide range of choices to get involved.
Showing voluntary engagement, is not only an advantage for international students but also for the buddies: you learn a lot about other cultures, you may find a tandem partner and you make proof of your international engagement in your curriculum vitae. Moreover, you are able to prepare your own stay abroad or use the experience you have already gained abroad. Take a look into our diverse programs!

Location & approach
The facilities of TU Dortmund University are spread over two campuses, the larger Campus North and the smaller Campus South. Additionally, some areas of the university are located in the adjacent "Technologiepark".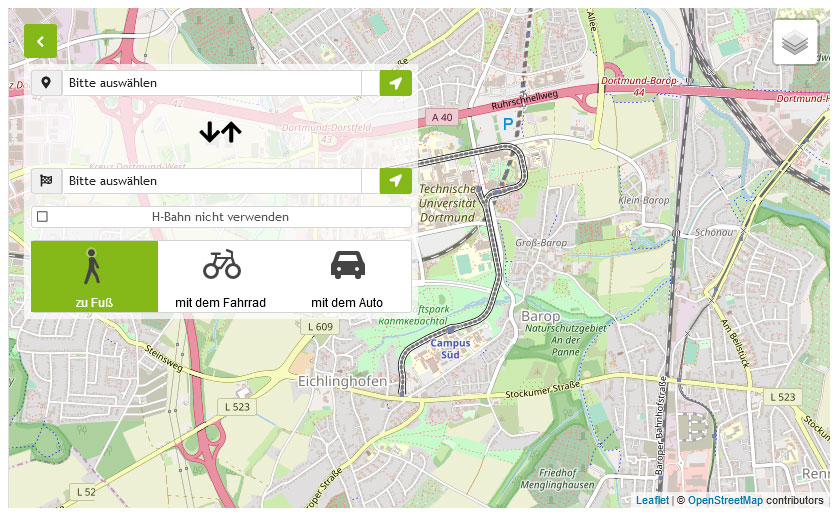 Zum Lageplan