From all around the world to TU Dortmund University
Welcome Services for International Researchers
The Welcome Services team is your contact for questions and concerns regarding your research stay at TU Dortmund University. On the following pages you will find information about the services provided and other relevant topics.
Dear international researchers,

The current COVID-19 pandemic naturally affects the research routine at TU Dortmund University. The university has set up an information page which is constantly updated. There you will find official information and answers to frequently asked questions.

Website on the coronavirus by TU Dortmund University

If you are planning a research stay at TU Dortmund University in the near future, please contact your host chair or host institute regarding possible complications that could affect your stay. The Welcome Service of TU Dortmund University will be happy to assist you.
*Our services are directed to international guest researchers, doctoral students, postdocs and professors.
Location & approach
The facilities of TU Dortmund University are spread over two campuses, the larger Campus North and the smaller Campus South. Additionally, some areas of the university are located in the adjacent "Technologiepark".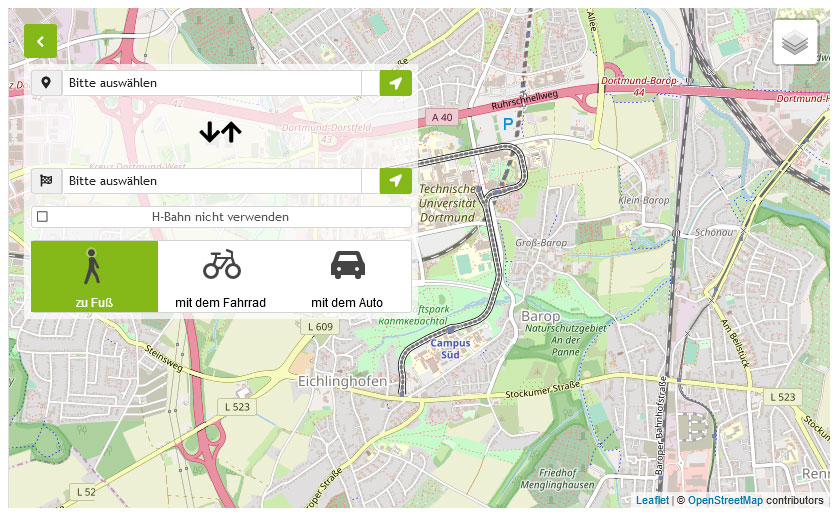 Zum Lageplan