Experience the New York Region!
Transatlantic Ruhr Fellowship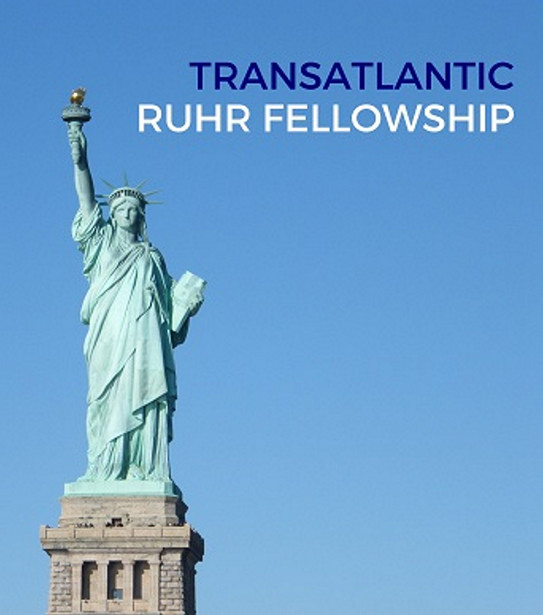 The Transatlantic Ruhr Fellowship Program gives students from the University Alliance Ruhr the opportunity each summer - pending budgetary approval - to hone their intercultural skills in a short summer school and gain practical experience in an internship. You will gain insight into American business culture in the metropolitan region around New York (New York, New Jersey, Pennsylvania, Connecticut). The application deadline for the program in the USA typically ends around Mid November for the following summer.
The Program
Starting at the end of July/beginning of August the Transatlantic Ruhr Fellows first participate in a one-week summer school on the topic of Entrepreneurial Mindset and then move on to a seven-week internship in a renowned US company or international organization.
Program Dates 2024: 27 July - 22 September
The seminars cover the following topics:
Intercultural communication
Entrepreneurship and Entrepreneurial Mindset
Workshop on leadership skill development
Diversity in the workplace
© [Translate to English:]
Requirements
During the summer semester you must be enrolled at one of the UA Ruhr universities in the field of engineering, natural science, business, humanities or social science (Bachelor or Master). Teaching degree students may also apply if they would like to gain insight into alternative career fields, but school internships cannot be arranged in this program.
You are interested in an international environment and would like to get to know the regon around New York as an international workplace as well as expand your networks.
Good English language skills are expected (at least B2)!
The call for applications and information about the last few years of the program are available on the UA Ruhr Liaison Office's website.
Contact
E-mail Inquiries
General inquiries: going-abroad @tu-dortmund.de
Erasmus+ study abroad: erasmus-outgoings @tu-dortmund.de
Office Hours
(Only) Erasmus+ Study Abroad:
Office hours via telephone/zoom Hella Koschinski: by prior arrangement
Tel.: 0231 755-6247
Office hours in presence: only with appointment
Tue 9:00-12:00
General Inquiries - Outgoings (Studies/Internships/Short Programs):
Office hours via telephone/Zoom: without appointment, open
Tel.: 0231 755-4728
(Wednesdays and Thursdays in the morning)
Office hours in presence: only with appointment
New appointments will be released 14 days in advance.