Receive care and support
Registration for International Researchers
Please register online as an international researcher of TU Dortmund University to be supported by the Welcome Services team.
© Lea Thomas​/​TU Dortmund
*Our services are directed to international guest researchers, doctoral students, postdocs and professors.
The registration helps us to provide you with optimal support and individual advice for your stay. Our services include among others:
Support on all aspects of visa and residence: required documents, application for a residence permit, registration and deregistration of residence
Advice on various formalities: health insurance, employment contract, bank account, language courses
Information about finding accommodation
Support on family matters: Daycare and school places
Information and advice for life on campus
Information on events and interdisciplinary offers at TU Dortmund University
Assistance / support in direct contact with certain Dortmund authorities (e.g. Foreigners' Registration Office)
Location & approach
The facilities of TU Dortmund University are spread over two campuses, the larger Campus North and the smaller Campus South. Additionally, some areas of the university are located in the adjacent "Technologiepark".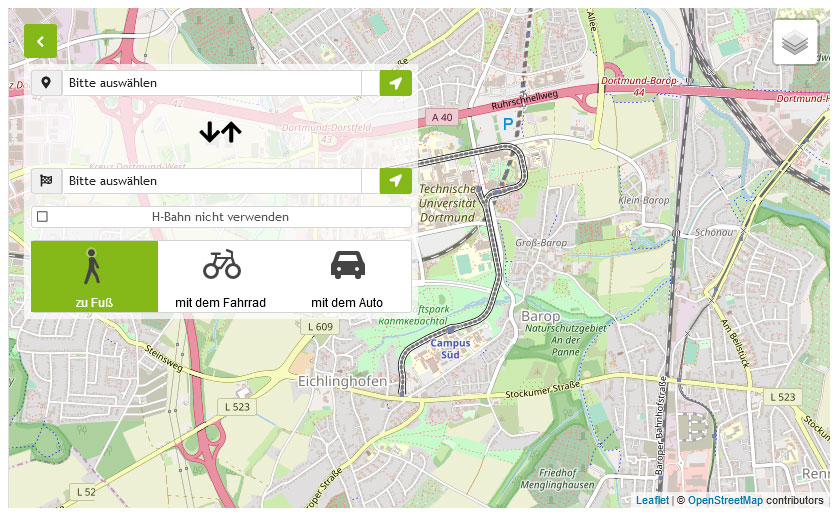 Zum Lageplan