GOstralia!-GOzealand!
Zoom Event 4.8.: GoMerica! for an In-Person Semester Abroad in the USA 2022
-
in
News Internationales
Outgoing_News
Outgoings

You want to study in the USA in January 2022? Applications are still being accepted through third-party companies, and they classes will most likely take place in-person. Sign up to find out more in this free event.
GOstralia!-GOzealand! writes on their homepage about the Zoom event on 4.8. at 18:00:
Ab sofort können sich auch Studierende, die in den USA studieren möchten, über uns bewerben.

In diesem Online-Seminar stellen sich folgende Universitäten vor:
• San Diego State University
• California State University, Long Beach
• San Francisco State University
• Hawai'i Pacific University

Unser Team und Vertreter:innen der Universitäten stellen jedoch nicht nur ihre Universitäten und das Leben & Studieren in den USA vor, sondern bereiten die Studierenden auch gleichzeitig auf das im Januar beginnende Semester vor. D.h. auch alle Fragen zu Visum und Einreise in Pandemiezeiten werden behandelt. Selbstverständlich gibt es im Anschluss eine Q&A Runde, um selbst Fragen an die Universitätsvertreter:innen und an unser Team zu stellen.
Register for the event via Zoom on 4.8. at 18:00!
Additional information about the even is available on the GOstralia!-GOzealand! homepage.
Further programs and news available below under "Related news".
Location & approach
The facilities of TU Dortmund University are spread over two campuses, the larger Campus North and the smaller Campus South. Additionally, some areas of the university are located in the adjacent "Technologiepark".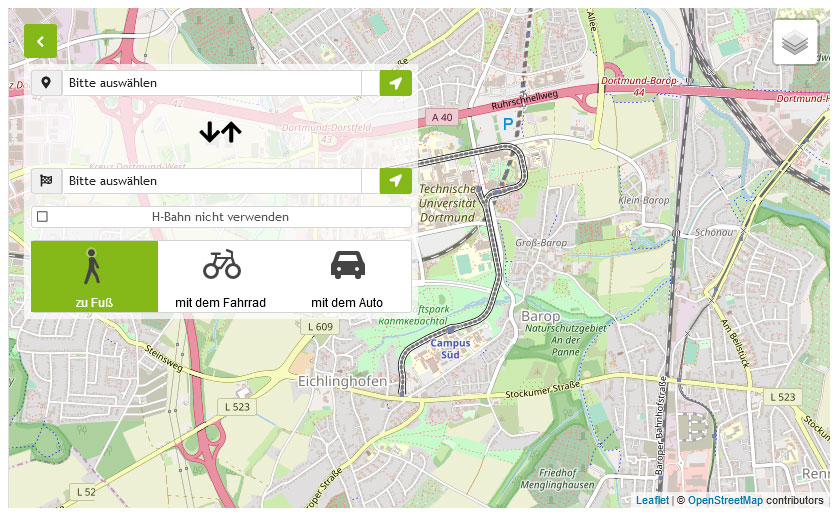 Zum Lageplan