Tohoku University
Online Info Event 15.1.: Japanische Kultur kennenlernen - Tohoku Global Campus Project
-
in
News Internationales
Outgoings

Melden Sie sich schnell an, um sich mit Studierenden der Partneruni Tohoku University in Japan auszutauschen und die japanische Kultur kennenzulernen. Anmeldungen sind noch bis zum 14.1.2022 möglich, allerdings gilt: First-come, first-serve!
Das Tohoku Global Campus Project (TGCP) ist eine Veranstaltungsreihe, die von Studierenden der Tohoku University für Studierende von Partnerhochschulen organisiert wird. Die Events dienen dem kulturellen Austausch und der Vorstellung der Tohoku University, Japan.
Datum: Samstag, 15. Januar 2022
Uhrzeit: 11:30 - 13:00 Uhr CET (18:30 - 20:00 Uhr JST)

Wollen Sie in Japan für ein oder zwei Semester studieren? Informieren Sie sich über das Übersee Austauschprogramm , um die Tohoku University oder die anderen japanischen Partnerhochschulen der TU Dortmund besuchen zu können.
Die Tohoku University bietet auch immer mal wieder einen Online Intensiv-Sprachkurs für Japanisch an (ein Kurs für Anfänger und ein Kurs für Fortgeschrittene). Aktuelle Ausschreibungen dafür finden Sie bei den Kurzprogrammen. Lesen Sie auch die Erfahrungsberichte von den letzten Studierenden, die daran teilgenommen haben.
Location & approach
The facilities of TU Dortmund University are spread over two campuses, the larger Campus North and the smaller Campus South. Additionally, some areas of the university are located in the adjacent "Technologiepark".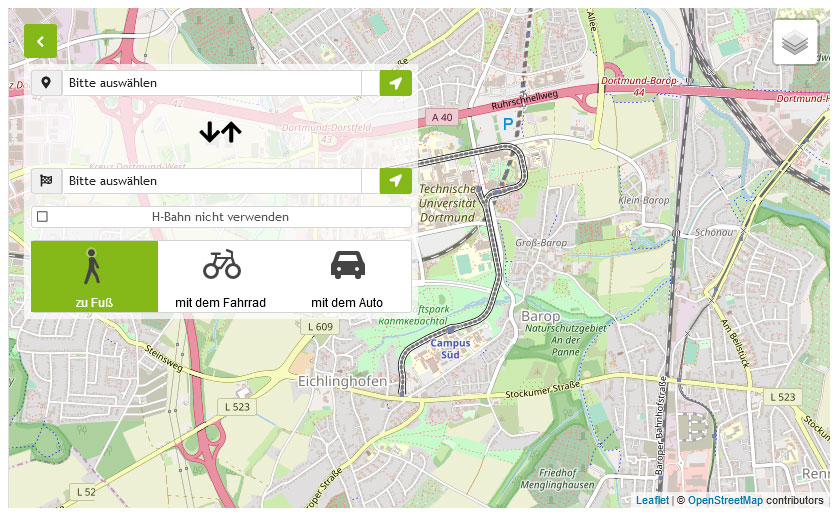 Zum Lageplan