Approval of admission received!
Enrollment
Have you received a ­letter of access or ­admission and would like to enroll?
Please use the following checklist to verify that you have all the necessary documents at hand. Then send your "Registration for Enrollment" with the required documents - within the deadline specified in the notification - to the ­Admissions Department.
Alternatively, you can deposit your documents in the external mailbox of the ­International Office in front of the building Emil-Figge-Str. 61, 44227­ Dortmund.
The complete set of enrollment documents must be received within the period specified in the notification. The incoming mail stamp of TU Dortmund University applies. After expiry of the enrollment period, the ­admission letter becomes invalid and enrollment can no longer be made.
Important:
Which documents are required?
Documents to be Submitted for Enrollment
Location & approach
The facilities of TU Dortmund University are spread over two campuses, the larger Campus North and the smaller Campus South. Additionally, some areas of the university are located in the adjacent "Technologiepark".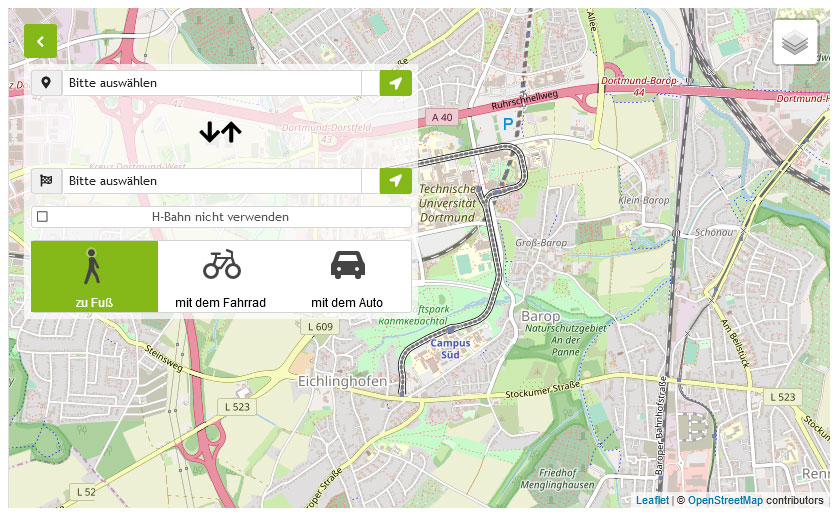 Zum Lageplan