Insights for prospective in­ter­na­tio­nal students
Information Films on Study Courses
On this page, information videos will be published that give in­ter­na­tio­nal prospective students insights into various study programs at TU Dort­mund University. International students, alumni and faculty members report on the specific requirements, characteristics and career opportunities of the ten internationally most popular degree programs at TU Dort­mund University. The information video on the Bachelor of Science in Chemical Engineering kicks off the program. Further videos will follow.
Bachelor of Science in Chemical Engineering
Are you interested in a technical and scientific degree program? Are you fascinated by developing solutions for the small and large problems of life: clean laundry, clean water and clean air - but also medicine, cosmetics, fertilizers or new forms of energy?

Then find out more about the Bachelor of Science Chemical Engineering degree program at TU Dort­mund University. The challenging degree program gives students a broad and well-founded basic knowledge of mathematics, natural sciences and engineering, and qualifies them as process engineers who can plan, develop, implement, assess and operate chemical engineering processes.

Get first insights into the degree program in our information video and learn more on the BCI faculty website.
Location & approach
The facilities of TU Dort­mund University are spread over two campuses, the larger Campus North and the smaller Campus South. Additionally, some areas of the university are located in the adjacent "Technologiepark".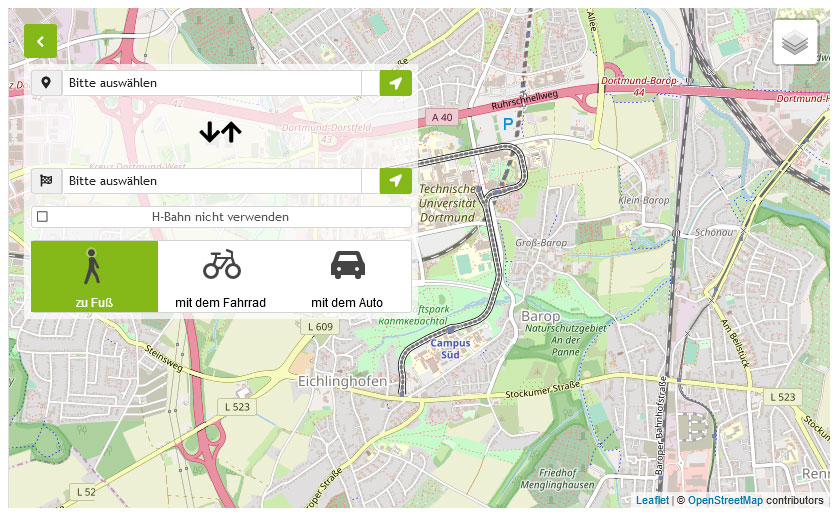 Zum Lageplan