Master application
Application Information for non-EU/EEA Nationals
You are no EU/EEA national, have a foreign uni­ver­si­ty degree and would like to apply for a Master's degree program in the 1st semester?
Applications are submitted via uni-assist, the processing and service center for in­ter­na­tio­nal student applications.
Please note: As it takes some time to process your application, we recommend that you submit your application as early as possible!
Deviating regulations apply to the following degree programs:
Important: Please inform yourself about the application process and about the application periods and deadlines on the respective program pages. The information on this page does not apply to the Master's degree programs mentioned above.
Location & approach
The facilities of TU Dortmund University are spread over two campuses, the larger Campus North and the smaller Campus South. Additionally, some areas of the university are located in the adjacent "Technologiepark".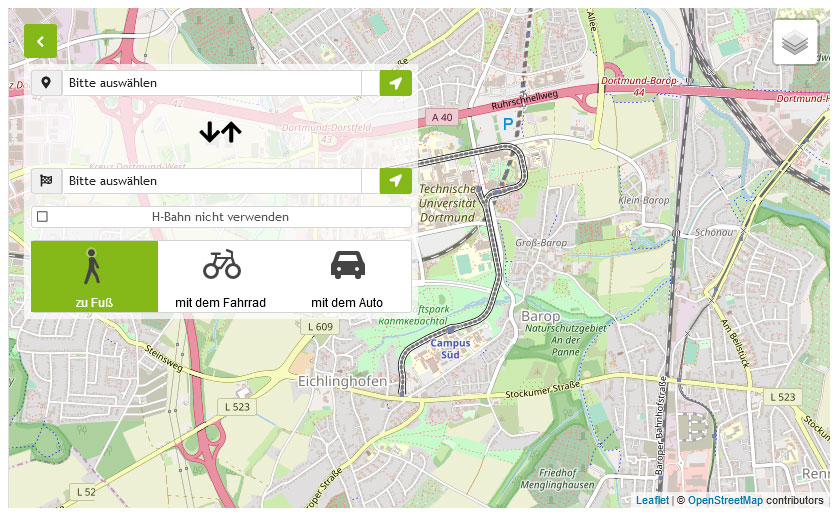 Zum Lageplan