Application for the degree program
Application for a Master's Degree Program
Below you will find important information on how to apply for a Master's degree program­ in the 1st semester.
Please take your time and read the following information carefully, as many fundamental aspects are explained which are­ important for your application­!
There are different ways to­ apply for a Master's degree­ program at TU­ Dortmund­ University. ­Which application method is the right one for you personally depends on your desired degree program, your nationality and your educational certificates.
Please note: ­ Graduates who­ gained­ their Bachelor's degree in­ Germany must­ contact­ the Student Registration Office­ for application and enrollment in a Master's program­.
Contact

Please contact us via our contact form or by phone.

Telephone office hours:
Tuesday and Thursday from 10:00 a.m. to 11:00 a.m.
+49 (0) 231 755-6349

We are looking forward to your inquiry!

Please use only the above telephone number for telephone inquiries!
Location & approach
The facilities of TU Dortmund University are spread over two campuses, the larger Campus North and the smaller Campus South. Additionally, some areas of the university are located in the adjacent "Technologiepark".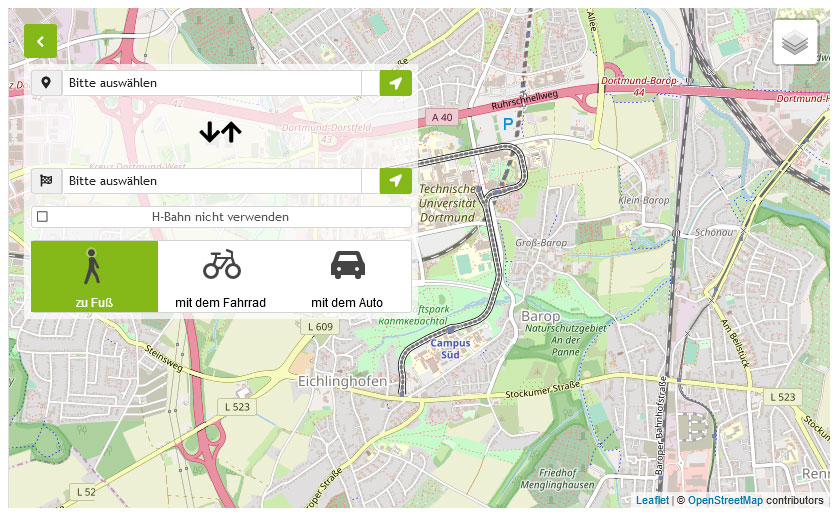 Zum Lageplan