Application for the degree program
Application for a Master's Degree Program
Below you will find important information on how to apply for a Master's degree program­ in the 1st semester.
Please take your time and read the following information carefully, as many fundamental aspects are explained which are­ important for your application­!
There are different ways to­ apply for a Master's degree­ program at TU­ Dort­mund­ University. ­Which application method is the right one for you personally depends on your desired degree program, your nationality and your educational certificates.
Please note: ­ Graduates who­ gained­ their Bachelor's degree in­ Germany must­ contact­ the Student Registration Office­ for application and enrollment in a Master's program­.
Location & approach
The facilities of TU Dort­mund University are spread over two campuses, the larger Campus North and the smaller Campus South. Additionally, some areas of the university are located in the adjacent "Technologiepark".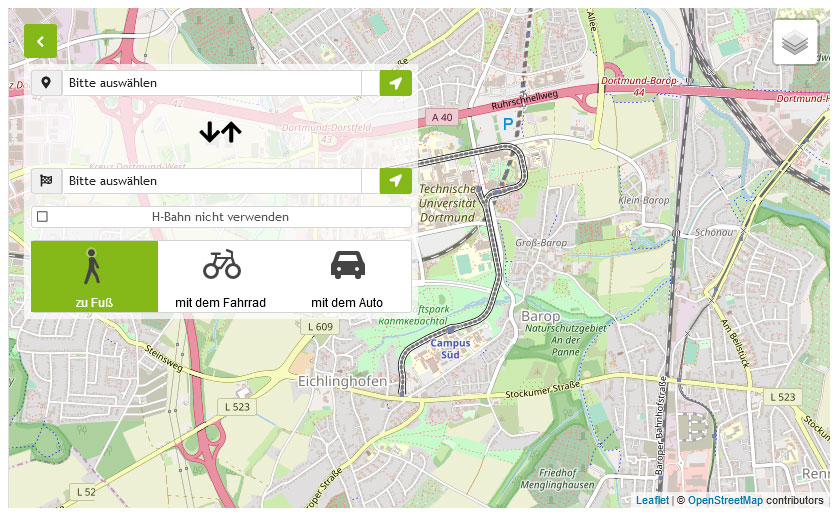 Zum Lageplan