The professional studies
Information about the Application
Do you have foreign educational certificates and would like to­ apply for a Bachelor's or Master's degree­ program at TU­ Dortmund­ University­? Have you already studied and would like to continue your studies in an advanced semester?
­We have summarized all the necessary information on the­ subject of "Application" for you here. Please inform yourself early about the requirements, the application process and the application deadlines!
Location & approach
The facilities of TU Dortmund University are spread over two campuses, the larger Campus North and the smaller Campus South. Additionally, some areas of the university are located in the adjacent "Technologiepark".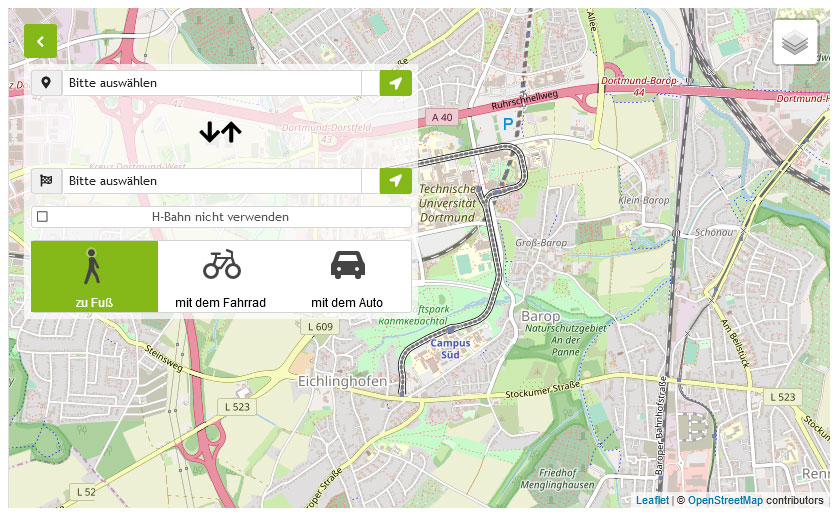 Zum Lageplan