News: Information and Support Services for
Ukrainian Students
Universities and non-university research institutions have reacted clearly and unitedly to the attack on Ukraine, emphasizing that they stand in full solidarity with Ukraine and that Putin's war cannot be justified by anything.
TU Dortmund University would like to support Ukrainian students who have fled their country to continue their studies in Dortmund. Please contact the staff of the Social Counseling and the Refugee Counseling and Integration Office.
On this page you will find various support services and relevant contact points.
Current ­press releases and statements of TU Dortmund University
Support Services provided by TU Dortmund University
The University Library Dortmund offers a free library card to Ukrainian students.

Thanks to the support of the Association of Friends of TU Dortmund University (GdF e.V.), bachelor's, master's and doctoral students of TU Dortmund University in need due to the current crisis in Ukraine were supported with up to 500,00 EUR each within the framework of an emergency aid. Detailed information can be found further below on the page.
Location & approach
The facilities of TU Dortmund University are spread over two campuses, the larger Campus North and the smaller Campus South. Additionally, some areas of the university are located in the adjacent "Technologiepark".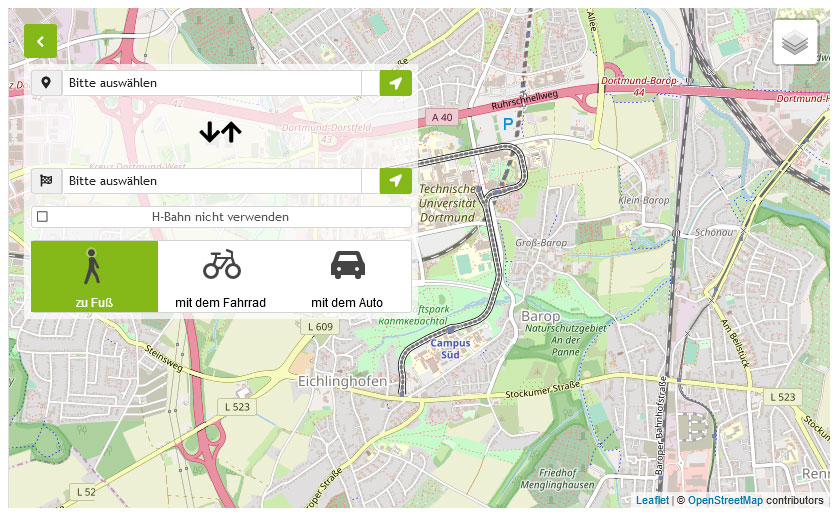 Zum Lageplan