Questions? Answers!
Counseling
TU Dort­mund University offers a range of advisory offices for both prospective students and students in different stages of life: start of the studies, course of studies or the start into the working life. On this page, you find an overview of the according institutions.
Social Counseling at the International Office offers international students support with financial, familial or residence-law difficulties.
Due to the protected university operations of TU Dortmund University, a personal consultation is currently not possible. Along with consultations via phone or email as usual, Social Counseling will now offer online appointments via Zoom.
Additional Advising Centers
Location & approach
The facilities of TU Dortmund University are spread over two campuses, the larger Campus North and the smaller Campus South. Additionally, some areas of the university are located in the adjacent "Technologiepark".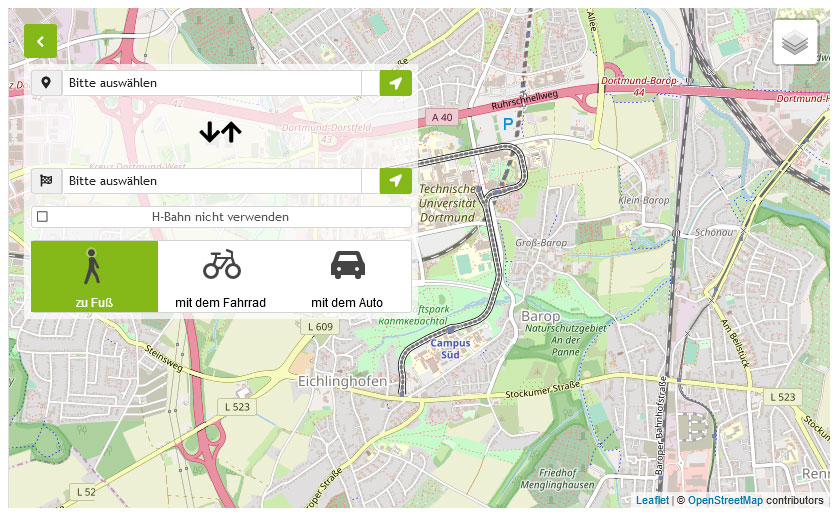 Zum Lageplan