From all around the world to TU Dortmund University
International Students
We are happy that you are interested in studying at TU Dortmund University or that you have already started your studies!
On these pages, we provide you with several information. Whether you are interested in a certain study degree or whether you have already started your studies at TU Dortmund University, here you find comprehensive information about your application, offers for refugees, useful information about your everyday life and ideas for international alumni.
Our International Student Services
Starting with the application for a degree program, through the introductory phase of your studies, the various activities during your studies, to the transition to your first job - at TU Dortmund University you will find a wide variety of support services offered by the International Office and other instituations at the university. This visualization offers you an overview:

Location & approach
The facilities of TU Dortmund University are spread over two campuses, the larger Campus North and the smaller Campus South. Additionally, some areas of the university are located in the adjacent "Technologiepark".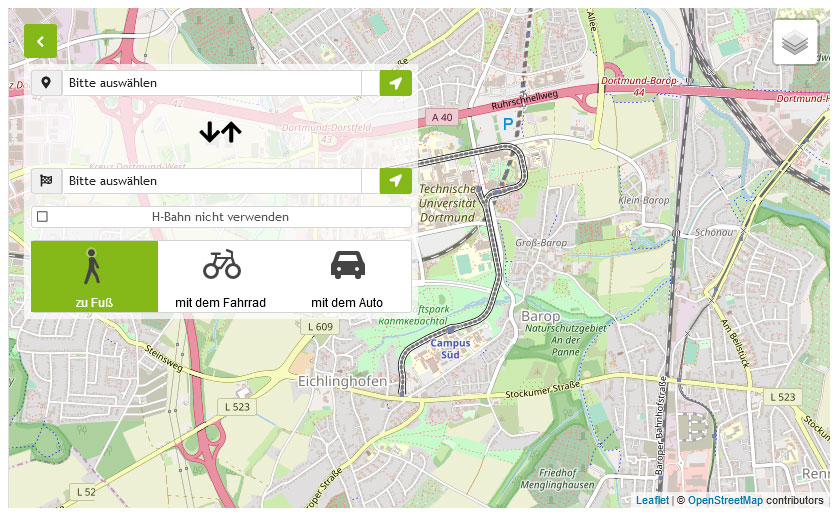 Zum Lageplan