Making important contacts and building a network.
Cooperations, Projects and Institutions
In the following you will find an overview of various projects, institutions and cooperation activities.
Information for Threatened Scientists & Refugee Researchers
The following offers and platforms are specifically directed at fled scientists and researchers under threat. Please feel free to gather further information about content and programs on the according websites of the individual organizations.
In case of any further questions, you are welcome to contact the Refugee Counseling and Integration Office.
Further Interesting Contacts, Programs and Information - Nationwide
Location & approach
The facilities of TU Dortmund University are spread over two campuses, the larger Campus North and the smaller Campus South. Additionally, some areas of the university are located in the adjacent "Technologiepark".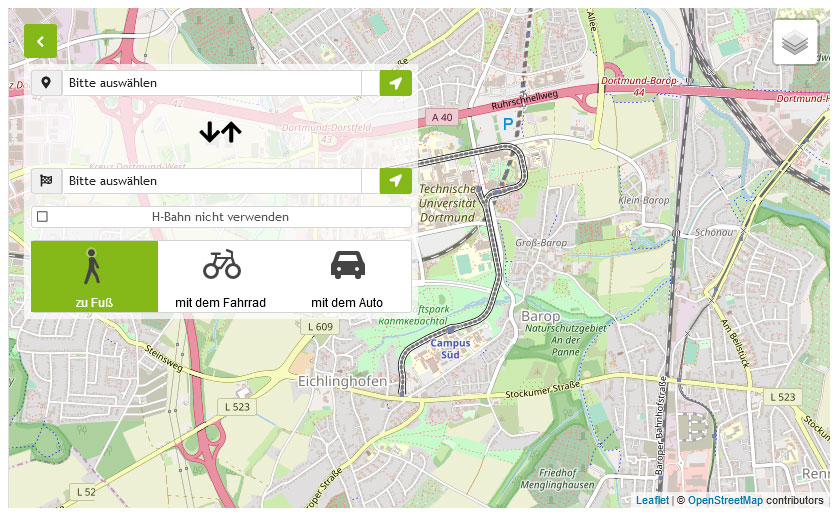 Zum Lageplan