Get in touch with in­ter­na­tio­nal colleagues
Ambassador Pro­gram for International Researchers
To quickly feel comfortable in a new place, you need a social network. Get to know our ambassadors and learn from their experience!
Looking for Additional Information and Personal Advice?
Are you an in­ter­na­tio­nal researcher planning to start working at TU Dort­mund University? Have you read all the information and formal guidelines on the university website and still have questions about how it all works out in day-to-day life? Are you interested in personal experiences of other in­ter­na­tio­nal employees?
Find out what brought our ambassadors to TU Dort­mund University, get to know their experiences of living and working here, and make use of their tips for newcomers.
Get in Touch!
If you have any questions about the working environment at the faculties, living in Dort­mund, relocation experience, or PhD life in general you can get in touch with one of our ambassadors. Have a look at the different profiles below and feel free to contact the ambassdors via mail.
Please avoid contacting the ambassadors concerning general and administrative questions, since they are here to help you with their knowledge gained from personal experiences only. If you have questions about practical matters such as visa regulations, required documents or accommodation please contact the Welcome Services.
© Samin Jamal Abadi

© Thanet Pitakbut

© Emmanuel Kofi Gavu

© Muhammad Rayan

© Uwe Gruetzner​/​TU Dort­mund
Location & approach
The facilities of TU Dort­mund University are spread over two campuses, the larger Campus North and the smaller Campus South. Additionally, some areas of the university are located in the adjacent "Technologiepark".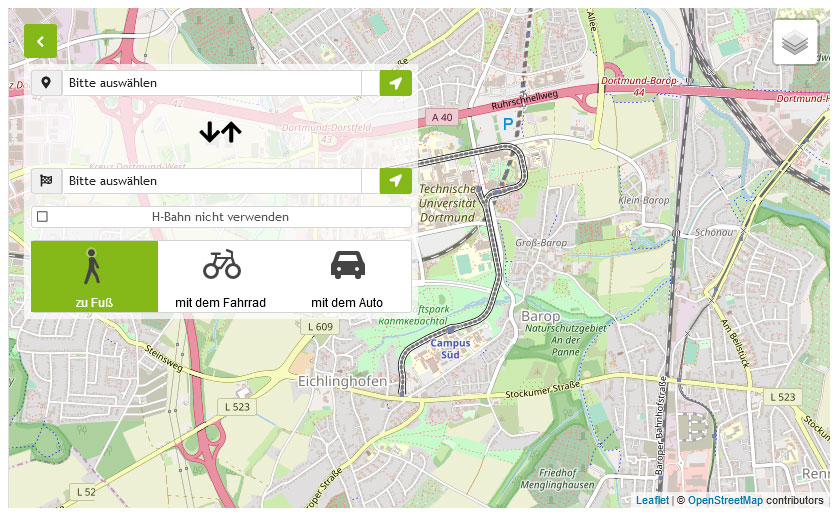 Zum Lageplan