Important information at a glance
TU Dortmund University
The following pages offer an overview of relevant topics related to your research stay at TU ­Dortmund University to inform you about the wide range of offers and services.
*Our services are directed to international guest researchers, doctoral students, postdocs and professors.
Location & approach
The facilities of TU Dortmund University are spread over two campuses, the larger Campus North and the smaller Campus South. Additionally, some areas of the university are located in the adjacent "Technologiepark".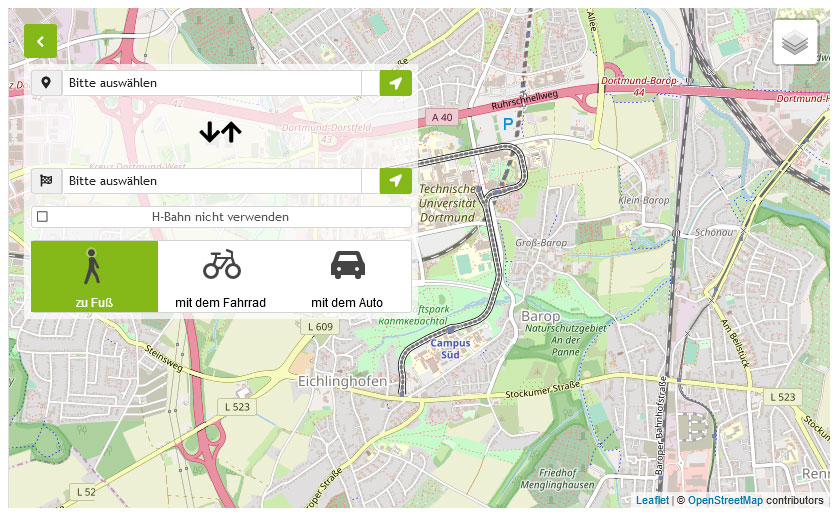 Zum Lageplan