Support in all phases of your research stay*
Our Welcome Services
You will find much of the information relevant for you on our website under the respective headings. Below you will find an overview of our responsibilities and services with regard to the different phases of your research stay*. In addition, you are welcome to contact us, especially if you have specific questions.

Víctor, Doctoral Student, Faculty of Spatial Planning
"Frankly, I have no idea what I would have done without the constant help and guidance of the Welcome Services, especially during this very uncertain time."

Vivian, Doctoral Student, Faculty of Business and Economics
"The Welcome Services provided me and my family with all the support we needed to settle down in Dort­mund before starting my research. The Welcome Services have always been very responsive and punctual. My two children are enrolled at school and are very happy."

Mazaher, Postdoc, Faculty of Electrical Engineering and Information Technology
"You made my experience free of concern, asking me nothing in return. When my arrival date delayed long-term, you told me that it is confirmed. Now it is my turn, to say thank you with a German term: Ich bedanke mich bei den Damen des Welcome Services."
*Our services are directed to in­ter­na­tio­nal guest researchers, doctoral students, postdocs and professors.
Location & approach
The facilities of TU Dort­mund University are spread over two campuses, the larger Campus North and the smaller Campus South. Additionally, some areas of the university are located in the adjacent "Technologiepark".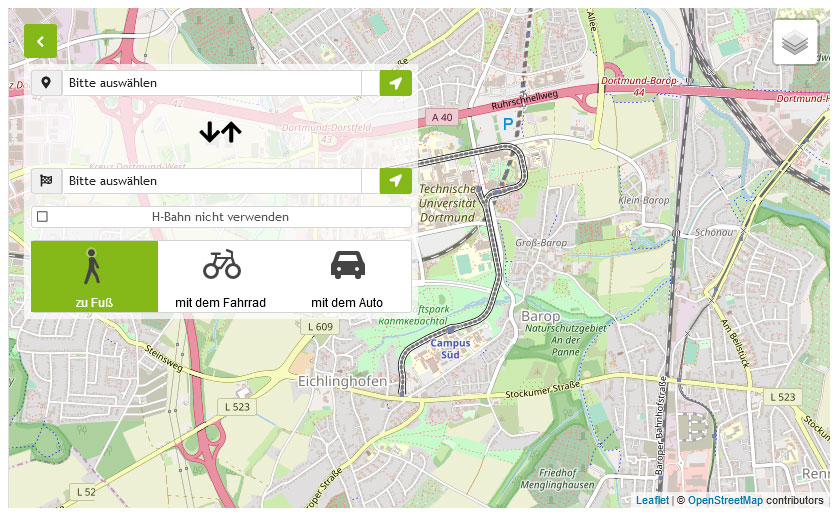 Zum Lageplan