Wohnraumangebote für geflüchtete Forschende / Accommodation Offers for Researchers at Risk
Werden Sie Gastgeber*in! / Become a Host!
Wir suchen Gastgeber*innen für geflüchtete Forschende des Hilfsprogramms der TU Dortmund. Mit den Angaben in diesem Wohnraumformular können wir Sie kontaktieren und mit unseren Forschenden vernetzen, um diesen schnellstmöglich passenden Wohnraum anzubieten.
We are looking for hosts for refugee researchers who are supported by TU Dortmund University's scholar program. With the information provided in this form, we will be able to connect you with our researchers in order to offer them suitable housing.
Location & approach
The facilities of TU Dortmund University are spread over two campuses, the larger Campus North and the smaller Campus South. Additionally, some areas of the university are located in the adjacent "Technologiepark".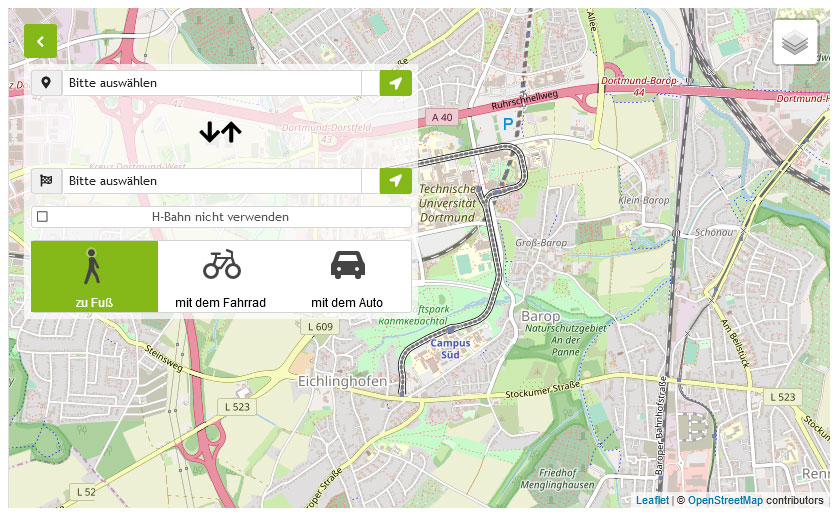 Zum Lageplan