Questions and Answers
The Guesthouse FAQs
Here you will find a preliminary selection of answers to frequently asked questions (FAQs).
Questions and Answers
Your Stay in the Guesthouse
Location & approach
The facilities of TU Dortmund University are spread over two campuses, the larger Campus North and the smaller Campus South. Additionally, some areas of the university are located in the adjacent "Technologiepark".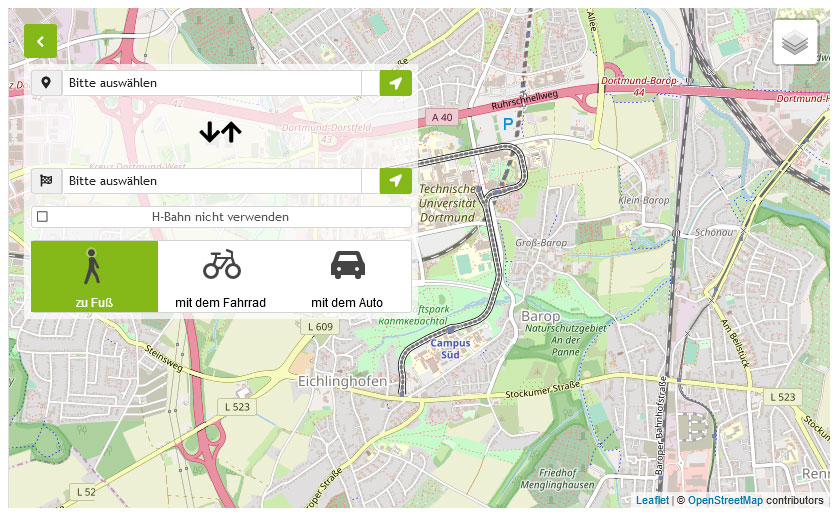 Zum Lageplan