Starting successfully on the job market
Tandem2Job: Mentoring Program for Career Advancement of International Student
Tandem2Job is a mentoring program in which experienced professionals support in­ter­na­tio­nal students on their way into the German job market.
In one-to-one mentoring, the mentees gain a very personal insight into the world of work and they can reflect on their individual career concerns with experienced professionals. By working with the young in­ter­na­tio­nal talents of tomorrow, the mentors are offered an exciting intercultural exchange of experience.
International students can already take advantage of a number of career-building opportunities offered by the International Office. These include workshops on German business culture and the International Career Fair. In addition, the mentoring program Tandem2Job was launched in 2021 as part of the DAAD proj­ect Pharus. The first program run in 2021 was successfully completed (Review 2021).
The program is closely interlinked with the INTEGRA-Project, which focuses on the development of new formats such as job taster days and the placement of internships.
For detailed information on the mentoring program Tandem2Job ckick career.
Location & approach
The facilities of TU Dortmund University are spread over two campuses, the larger Campus North and the smaller Campus South. Additionally, some areas of the university are located in the adjacent "Technologiepark".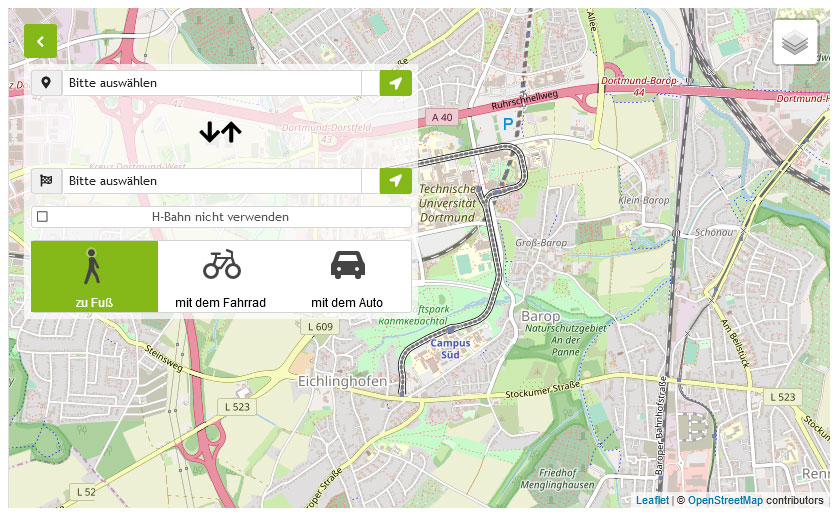 Zum Lageplan