Reflection spaces for linking internationalization and diversity
Capturing and Integrating the Student Perspective
University-organized support services are aimed at a decidedly heterogeneous student body with different personal, socioeconomic, cultural and linguistic backgrounds.
The aim of this sub-project is to make a contribution to an integrated diversity and internationalization strategy, taking particular account of the student perspective. In the first step, the sub-projecti is user-centered and starts with the students. In accordance with the goals of the DAAD program "NRWege Leuchttürme" to lead international students to a successful degree through holistic guidance and support, the question arises: How can the university's support systems be brought closer to the increasingly diverse student body?

In order to integrate the student perspective more strongly when considering this issue, a workshop is to be conducted exclusively with students. The results and creative ideas from the perspective of international students, among others, will then be incorporated into the reflection rooms, i.e. into discussions with various institutional higher education institutions, with the strategic goal of linking internationality and diversity more closely.
Location & approach
The facilities of TU Dortmund University are spread over two campuses, the larger Campus North and the smaller Campus South. Additionally, some areas of the university are located in the adjacent "Technologiepark".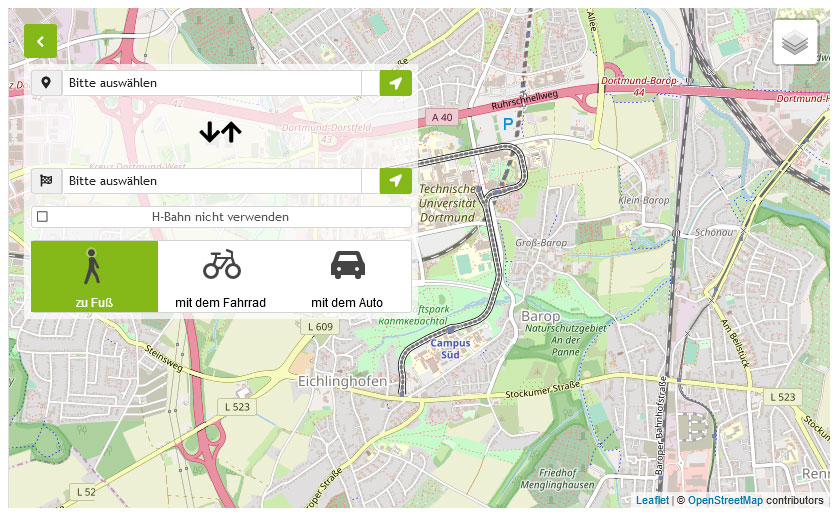 Zum Lageplan