Interweaving Digital and Analog Services
Digitization of Existing Services for International Students
International students can access a range of services designed to accompany them during their studies, establish social contacts and provide information on various topics.
As a result of the Corona pandemic, various services that were previously offered face-to-face had to be postponed, modified or digitized as of March 2020. The aim of this sub-project is to systematically determine which content on study organization, service, etc. should be offered as face-to-face events - if this is compatible with infection control - and where greater digitization makes sense. This should be oriented primarily to the needs of the students.

Location & approach
The facilities of TU Dortmund University are spread over two campuses, the larger Campus North and the smaller Campus South. Additionally, some areas of the university are located in the adjacent "Technologiepark".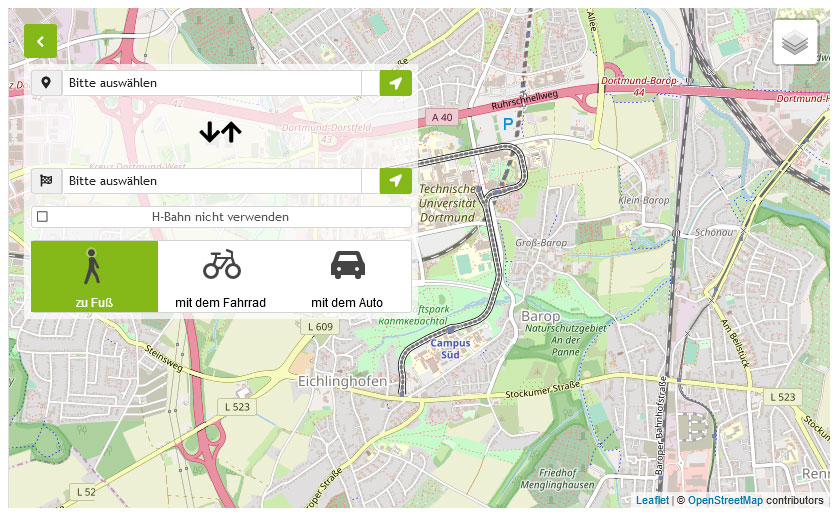 Zum Lageplan