Making internationalization innovative and sustainable
Pharus - Flagship Projects for Sustainable Internationalization at TU Dort­mund University
The project is aimed at in­ter­na­tio­nal students (especially in­ter­na­tio­nal students with a foreign higher education entrance qualification) and refugees during their studies. The goal is to support and accompany the academic success of in­ter­na­tio­nal students. This success is influenced by a bundle of factors - individual, academic, social, institutional factors and social integration.
Pharus consists of various subprojects that are designed to close service gaps and improve orientation in the study system.
On the one hand, the focus is on the increased digitalization of content for study organization and service offerings, and on the other hand on the expansion of so-called "third mission" offerings with an in­ter­na­tio­nal focus.
Overview of the Subprojects
The individual projects are currently still under construction. Here you can find the latest updates, calls for participation and an insight into the progress. The following projects will be implemented at Pharus until the end of 2022:
Location & approach
The facilities of TU Dort­mund University are spread over two campuses, the larger Campus North and the smaller Campus South. Additionally, some areas of the university are located in the adjacent "Technologiepark".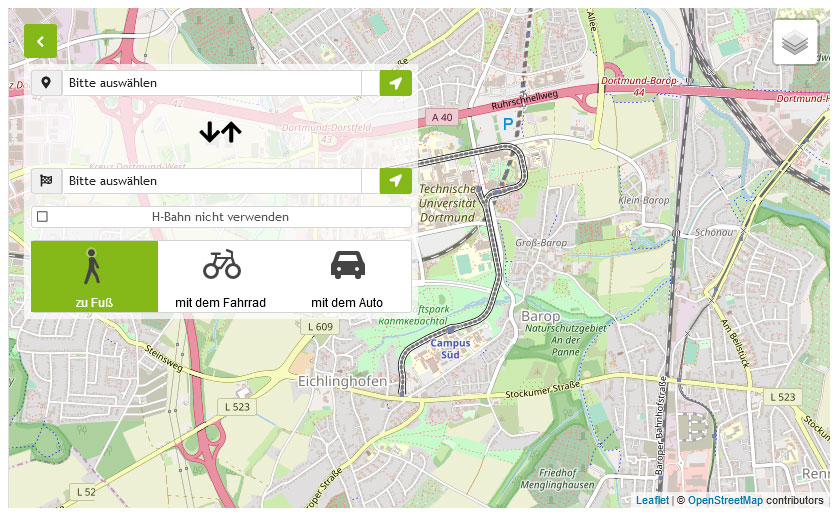 Zum Lageplan