Discover Diversity and Experience a Colorful Travel through the World
Inter­natio­nal CultureCafé (IKC)
The International CultureCafé (IKC) takes place every semester and invites you to experience a travel through the world. The program usually ranges from traditional art and music to culinary specialties and live performances. At the IKC events, international students are given the possibility to present their home countries and culture. Each IKC evening is as colorful and diverse as the different nations which are presented.
Save the date!
The next International CultureCafé (IKC) Festival of Cultures will take place on June 3, 2022 as an on-site event. More information will follow shortly!
Deadline 13.5.2022
Participate in the Festival of Cultures!
This year's IKC will be held in person on June 3, 2022, and we need your support! Participate in the upcoming IKC's Festival of Cultures!
From cultural information stands to traditional art to music or culinary specialties and live performances with dance or singing – everything can be presented at this year's Festival of Cultures.There are no limits to creativity! You are given the possibility to present your home country and culture in your very own way.
Submissions for the IKC Festival of Cultures 2022 are being accepted until May 13th, 2022, If agreed upon in advance, submission at a later date is possible. Also, you will receive payment for your involvement in the Festival of Cultures depending on the extent and content of your participation.
I want to participate, but how do I register?
Send an email to social.counselingtu-dortmundde by May 13th, 2022 and shortly explain what you would like to do.
I have an idea that I'd like to present, but I'm not sure if it's possible to do it. Can I still participate?
Don't worry! Send us an email with your idea and we will help you with the implementation. Teaming up with other students from your country from TU Dortmund University or FH Dortmund is also possible.
29.11., 6.12., 13.12., 20.12.2021
IKC Winter Edition
Every winter semester, the International CultureCafé (IKC) hosts a IKC Winter Edition. International students from TU Dortmund University and FH Dortmund present various customs, culinary specialties, and attractions from their home country. In 2021, the event was held digitally for the first time with two gifting campaigns, from 29 November to 20 December 2021.
Location & approach
The facilities of TU Dortmund University are spread over two campuses, the larger Campus North and the smaller Campus South. Additionally, some areas of the university are located in the adjacent "Technologiepark".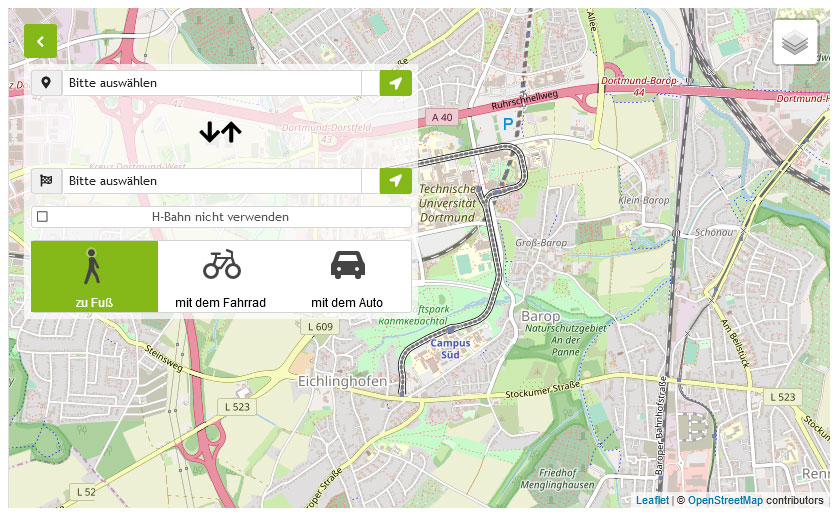 Zum Lageplan