Information Session for international students
"Residence Law" for international students
Join our digital information session about the "Residence Law for international students" in cooperation with the Universiy of Applied Science and Arts Dortmund on 5 May 2022 in german language and on 10 May 2022 in english language at 1:00 p.m.
The Local Immigration Office "Ausländerbehörde Dortmund" will share information about the most important steps and regulations regarding your residence as an international student in Germany.
Topics such as working during your studies, family reunion, confirmation of study progress, study major change procedures, deportation procedures and independent income will be addressed.
Please note that no personal advice will be offered during the event. Links for Zoom and Webex are found on our website. No registration is needed.
Information for the session in german language:
When? 5 May 2022, 1:00 p.m.
Where? Webex
Webex Meeting ID: 2733 990 8841
Webex Passcode: PQsBSWYV222
Information for the session in english language:
When? 10 May 2022, 1:00 p.m.
Where? Zoom
Zoom ID: 963 7851 3462
Zoom Password: 950573

Location & approach
The facilities of TU Dortmund University are spread over two campuses, the larger Campus North and the smaller Campus South. Additionally, some areas of the university are located in the adjacent "Technologiepark".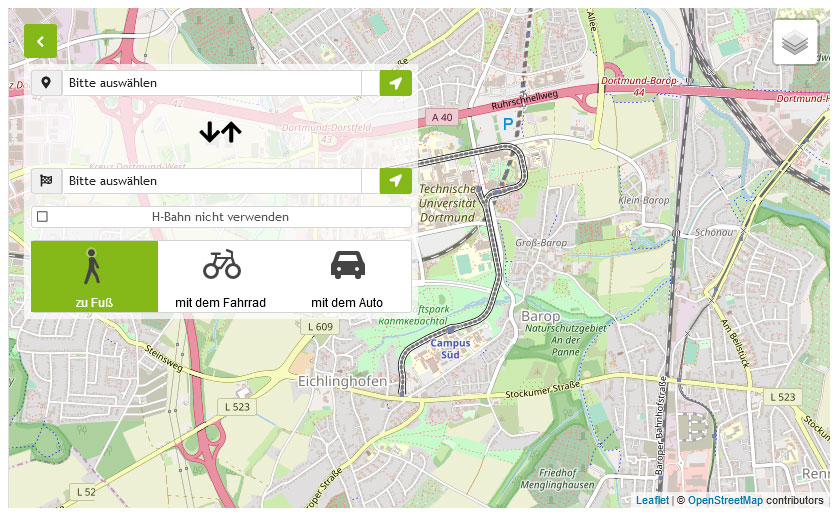 Zum Lageplan