Application Deadline: PROMOS Come TU Dortmund Scholarship
Begin:
End:
Event type:
Veranstaltungen Internationales

Did you spend your semester abroad working to get other students to come to TU Dortmund University for one or two semesters? Then you can apply by 10.11. for the PROMOS Come TU Dortmund scholarship for your semester abroad in the 2023 calender year at one of our overseas partner unibversities.
Location & approach
The facilities of TU Dortmund University are spread over two campuses, the larger Campus North and the smaller Campus South. Additionally, some areas of the university are located in the adjacent "Technologiepark".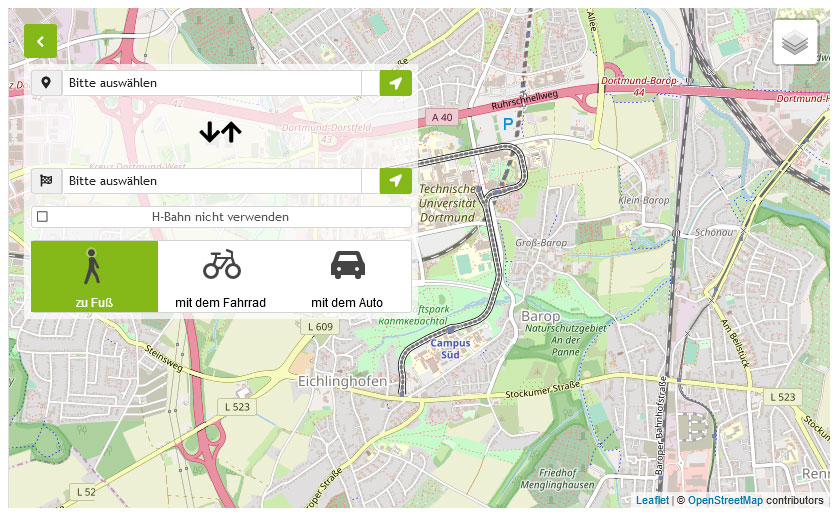 Zum Lageplan