Frequently Asked Questions (FAQ)
TU Dortmund University's International Office supports you in the administrative organization of your stay, but does not place internships.
In order to successfully find an internship, we recommend to check the research areas of the relevant department and to apply with adapted application documents to a professor whose projects are of intereste to you.
Enrolment at TU Dortmund University is not mandatory for conducting your internship, but we recommend if to insurance reasins and because enroled interns benefit from all advantages of regular students.
Contact
Internship Coordinator
Location & approach
The facilities of TU Dortmund University are spread over two campuses, the larger Campus North and the smaller Campus South. Additionally, some areas of the university are located in the adjacent "Technologiepark".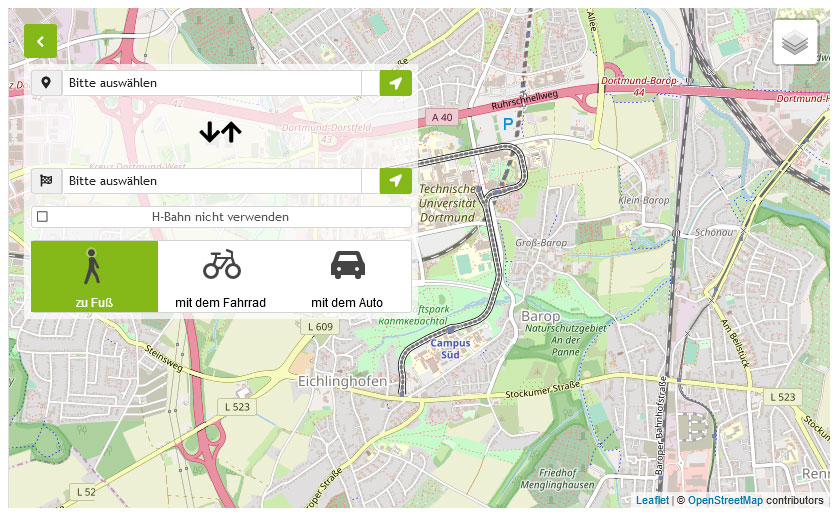 Zum Lageplan