Put Dort­mund on your resume!
International Summer Program (ISP)
A warm welcome to you – let us get to know the International Summer Program (ISP) and spend your next summer in Dort­mund!
In contrast to many summer programs, the ISP takes place during the regular summer semester – upon arrival you will be welcomed on campus by students from Dort­mund and in­ter­na­tio­nal students alike.
You can choose courses according to your interests and take advantage of the diversity of the three ISP tracks – all courses are taught in English! You can also gain first experience with the German language or further advance your already acquired language skills.
If you want to expand your summer experience, you can implement a research project. You will be integrated into an in­ter­na­tio­nal team of scientists and can carry out collaborative research on practice-oriented topics.
If you are looking for a short stay abroad, then the ISP is the right choice for you!
Note: Due to COVID-19 the ISP 2020 is cancelled. We are looking forward to your application for the ISP 2021!
Next International Summer Program: 3 June - 6 August 2021
Location & approach
The facilities of TU Dort­mund University are spread over two campuses, the larger Campus North and the smaller Campus South. Additionally, some areas of the university are located in the adjacent "Technologiepark".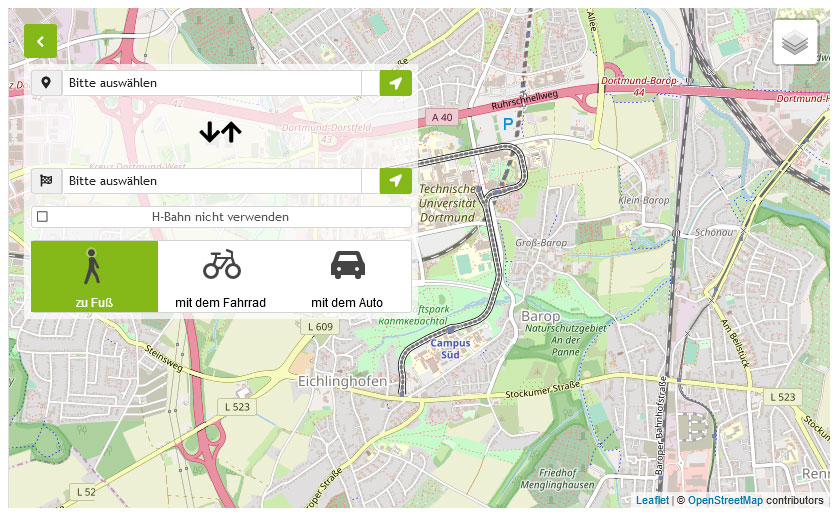 Zum Lageplan